ITSO on Mobile enables passengers to access smart-ticketing via the Google Pay digital wallet
ITSO has launched ITSO on Mobile which allows smartphones to be used as both a ticket and a ticket machine.
The service aims to allow passengers to purchase, fulfil and use an ITSO-compatible ticket through a smartphone.
The service emulates a standard ITSO smartcard which is recognised by ticket validator machines and gates.
Transport for West Midlands (TfWM), part of the West Midlands Combined Authority (WMCA), has introduced the new technology to pilot initially in the West Midlands Metro tram network. The pilot will enable to up to 500 users to use the service, prior to a wider rollout that would also include buses and trains.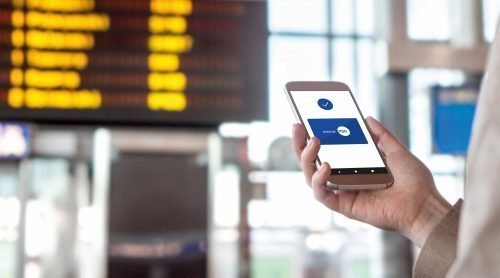 The roll out, made possible by funding from Midlands Connect, the pan-regional transport partnership, will eventually allow passengers to use their mobile-based smart tickets for journeys across multiple operators, and transport modes.
Maria Machancoses, Midlands Connect Director, said: "Technology like this is the future of public transport ticketing, and we're delighted to contribute funding to help Transport for West Midlands lead the way in rolling it out."
Steve Wakeland, CEO, of ITSO and ITSO Transit Hub, commented: "People want to pay for travel in the same way that they buy other goods and services and working with Google Pay has enabled us to do just that. ITSO on Mobile will make ticketing a quicker, easier and more seamless daily process for the travelling public."
Carlos Gonzalez, Strategic Partner Manager, Google, added: "Easing the end-to-end travel experience has been a key focus for Google, and we're excited that people using Swift on Mobile can now leverage Google Pay to instantly buy, store and use West Midlands Metro tram tickets."
Passengers can access TfWM's Swift on Mobile app via the Google Pay app store.