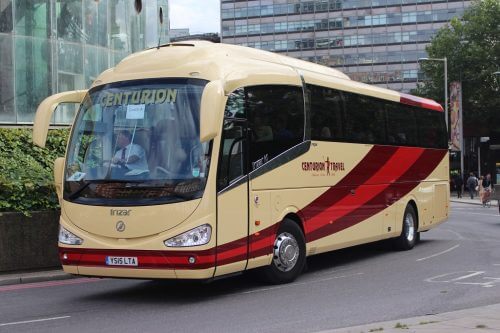 One month on from its launch in the west of England, on-demand intercity coach provider Sn-ap has so far taken over 3,000 bookings and is running more than 40 confirmed trips between Bristol and London per week.
The business aims to connect demand for intercity travel with surplus capacity from top independent coach operators, and has begun by offering new customers their first journey for free; unique codes are generated for first-time users of the service, allowing them to 'try before they buy'.
Sn-ap uses renowned local operators – including Berkeley Coaches, Centurion and Baker's Dolphin – with journeys operated from London by the likes of Anderson's, Falcon and Redwing.
Thomas Ableman, Founder of Sn-ap, explained: "Lots of people have simply no idea how fabulous good quality coaches are.
"We only have to get people on board once and they are all, 'Wow! We had no idea it could be like this.'
"A huge percentage of our first time travellers from Bristol have already re-booked for their next trip. We're already growing three times faster compared with the same period last year."
"Sn-ap is an inherently efficient model," Thomas continued.
"We only run trips when there's enough demand, so we can always offer lower prices than the big national coach networks, without compromising on quality.
"We offer our customers a Price Match Guarantee. If they can find a cheaper price on an equivalent trip, we will always refund them the difference."
"The best operators automatically get the most work.
"We don't award work based on price or who we like. Our customers and only our customers choose who we work with by awarding star ratings.
"That way, great operators can do as much as they want to. We only work with the best.
Steve Spiller, Director of Centurion Travel Ltd., added: "When we're not operating our own tours and private hire bookings, it makes total sense for us to run Sn-ap intercity services.
"It helps us run a more efficient fleet and makes the kinds of superior vehicles that we use available to normal intercity travellers at incredibly competitive rates."
According to the company, customer feedback so far has been 'outstanding', with the average score among Bristol operators currently standing at 4.8 out of 5 on their own star rating system.
Meanwhile, the average score for the whole network is 4.5 stars.