Richard Bamber, Managing Partner of Runcorn-based operator Anthony's Travel, issued a warning to operators last week that their Mercedes-Benz Sprinter minibuses may be targeted by thieves.
In a letter sent to CBW, he said that there is "currently an epidemic of people stealing Mercedes-Benz Sprinter vans and minibuses never to be seen again."
He continued: "One of our Sprinters headed to London on Monday and stayed overnight at the Premier Inn Romford. In the morning the driver went out to the vehicle to find the ignition barrel missing and internal wiring hanging down.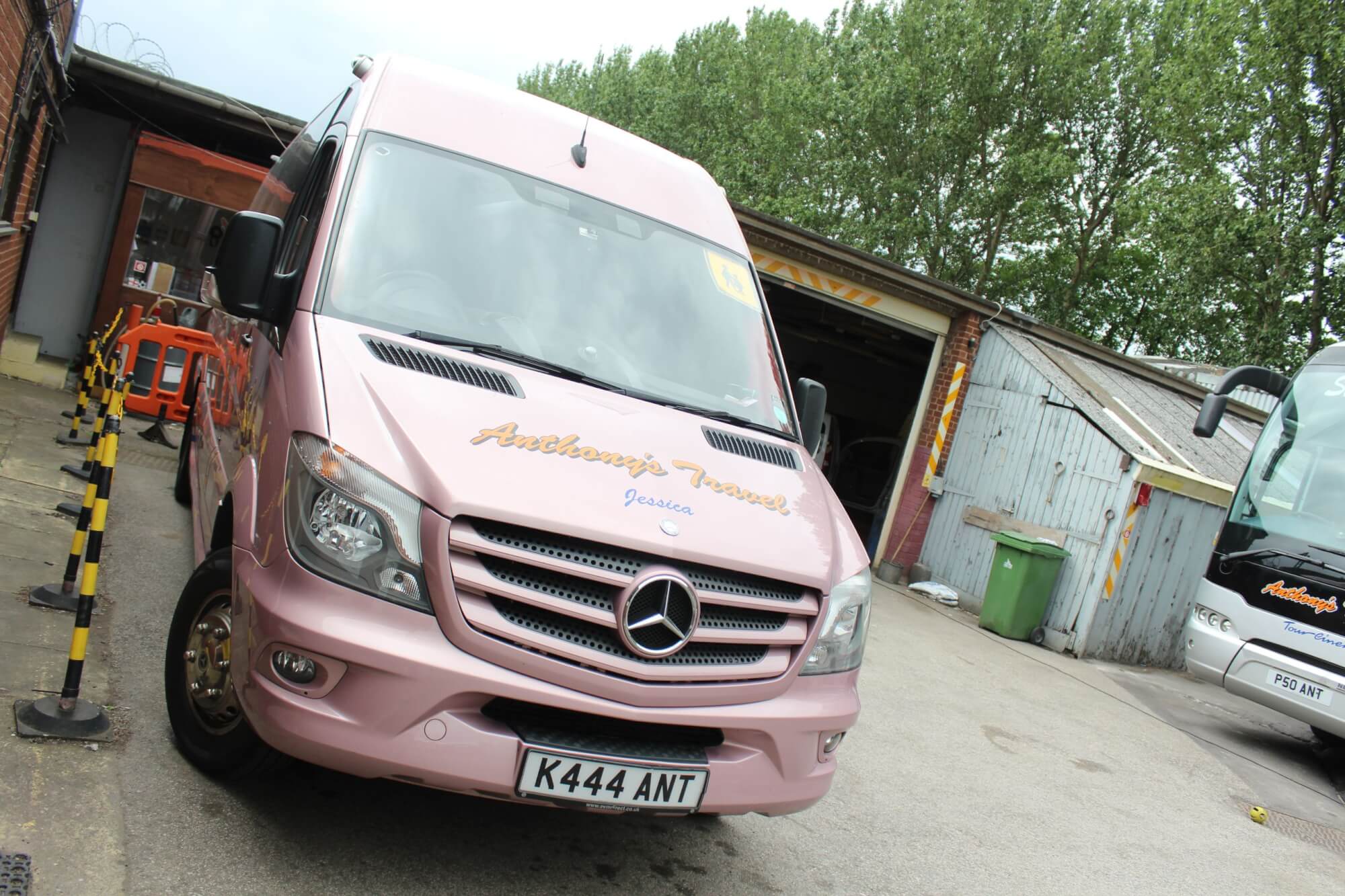 "I made a number of calls to seek assistance and my good friend Mark Anderson of Anderson Travel came to the rescue to get our passengers home. I also spoke to Danny McGee of EVM, who told me he was aware of five minibuses stolen within the past few weeks – and in a way I was sort of lucky that I still had my vehicle.#
"An internet search brought up a raft of news articles…23 sprinter vans stolen in the Ipswich area alone within three months. One article mentions it takes less than three minutes.
"Often gangs bring their own ignition barrel and ECU, remove the vehicle's ECU and barrel, connect their own and it starts.
"What stopped mine going appears to be the Alcolock UK V3 unit, which with its separate wiring acted as an inhibitor.
"Our vehicle was recovered to Mercedes-Benz and now we await a pre-programmed ignition barrel and other parts to come from Germany, along with quite hefty bills we will have to take on the chin.
"Within hours of being made aware of our issues I was tagged in a social media post of a poor owner/driver of one minibus having his vehicle stolen the same day."
Richard said he is hopeful the CPT will be able to speak to Mercedes-Benz to work on improving the model's security.
Read more news here: cbwmagazine.com/category/news