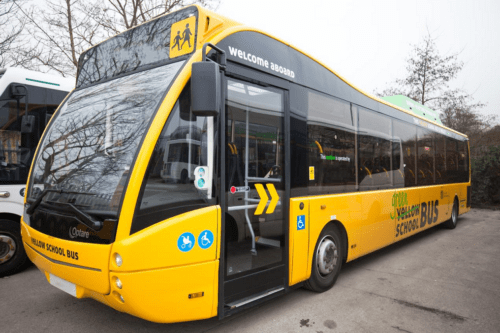 The latest round of Bee Network bidding has seen contracts awarded for school services in Wigan, Bolton and parts of Salford and Bury for when franchising starts from September. Stagecoach has been awarded 17 contracts and Vision six, covering a total of 31 schools, with services beginning at the start of the new school year. There will be no changes to the schools served or the numbers of buses used under the new contracts.
TfGM's Bus Franchising Director Anne Marie Purcell said: "We're pleased to have once again received such high-levels of interest from operators to run the first school services. We have made performance and reliability a key part of these contracts to ensure a positive experience for all those young people who will be relying on them to get to and from school. We look forward to working with Stagecoach and Vision over the coming months as we gear-up for the first Bee Network school bus services starting in September."
…But Little Gem ceases operation
Following the announcement on Friday 21 April that Go Goodwin Group company Little Gem would cease operating its contracted bus services at short notice the following day, Transport for Greater Manchester (TfGM) has arranged emergency cover for several bus routes set to be withdrawn in Manchester, Trafford, Tameside and Stockport.
The operator ran several school and local services in the area, and in arranging emergency cover at short notice, TfGM elected to give priority to school services and those routes where passengers have fewer travel options. At the time of writing, nine services still remained to be covered, with TfGM tendering all Little Gem services with a view to new contracts starting on Tuesday 2 May.
TfGM Deputy Director of Bus Alison Chew thanked the operators which stepped in to provide emergency cover at short notice and encouraged passengers to check their journeys in advance.