Stagecoach has outlined its succession plans for one of its senior executive roles, as it confirmed Mark Threapleton will retire from his position as Chief Operating Officer later this year.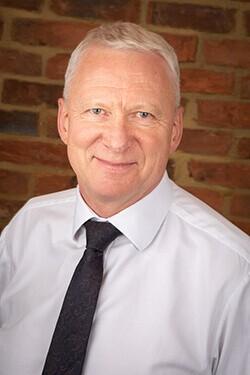 Mark started his career in the public transport sector in 1976 with South Yorkshire Passenger Transport Executive. He joined Stagecoach in January 1995 as Operations Director in South East London and has gone on to have a 25-year career with the firm. In 1996 Mark moved to be Operations Director for the newly acquired south Manchester business, and in 2000 he became Operations Director for the company's UK Bus division. He went on to become Managing Director for Stagecoach Manchester and subsequently led the London business. Mark was appointed Managing Director for Stagecoach operations in England and Wales in 2017 and has been Stagecoach's Chief Operating Officer since July 2019.
During the period of Mark's leadership, Stagecoach has delivered a number of key projects, including the roll-out of contactless technology. It has also launched a new bus app, featuring a new online travel-planning tool that provides customers with real-time tracking of their bus service on an interactive map.
Mark will formally retire in September 2020, with a phased transition from May.
Stagecoach Chief Executive Martin Griffiths said: "Mark is a highly respected senior executive in the UK bus industry and a highly regarded member of our team. He has made a significant contribution to the business over more than two decades. We have already started the process to recruit a successor to ensure there is a smooth transition when Mark retires. We wish him a well-deserved and long retirement with his family when that time comes."
Details of the successful candidate for the role, which will be renamed Stagecoach UK Managing Director, will be confirmed later in the year.