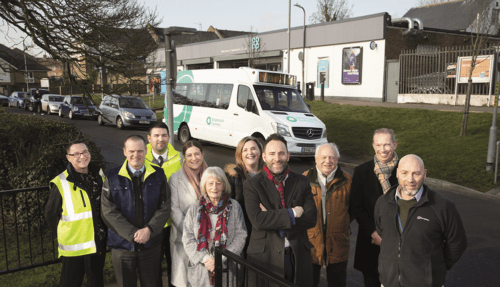 Communities in and around Aylesham are to become the latest to join the demand-responsive transport (DRT) network thanks to a new service which launched last month. Dover District Council has worked with Stagecoach and Aylesham Parish Council to introduce two DRT minibuses so residents not currently served by a regular bus service can reach essential services in Whitfield. The 16-seat vehicles will also link into other routes going from Whitfield into Dover and from Aylesham, where over 1,000 new homes have been built and 290 more are proposed, into Canterbury.
Bookable through an app or by phone, the buses will initially use existing stops in Aylesham and the villages to collect and drop people off, but as the service becomes more established, the technology will identify new 'virtual' bus stops based on passengers' travel patterns.
Concessionary travel passes will be valid, and single flat fare will cost £3.50. The service operates from 0700 to 1900hrs Monday to Friday, and 0900 to 1700hrs on Saturdays.
Stagecoach South East Managing Director Joel Mitchell said: "We're excited to be involved in bringing this new transport solution to the community of Aylesham and surrounding area. It's a first for us in the South East, using technology supplied by our partners at Ioki to provide adaptable routes and scheduling to meet the needs of local people."