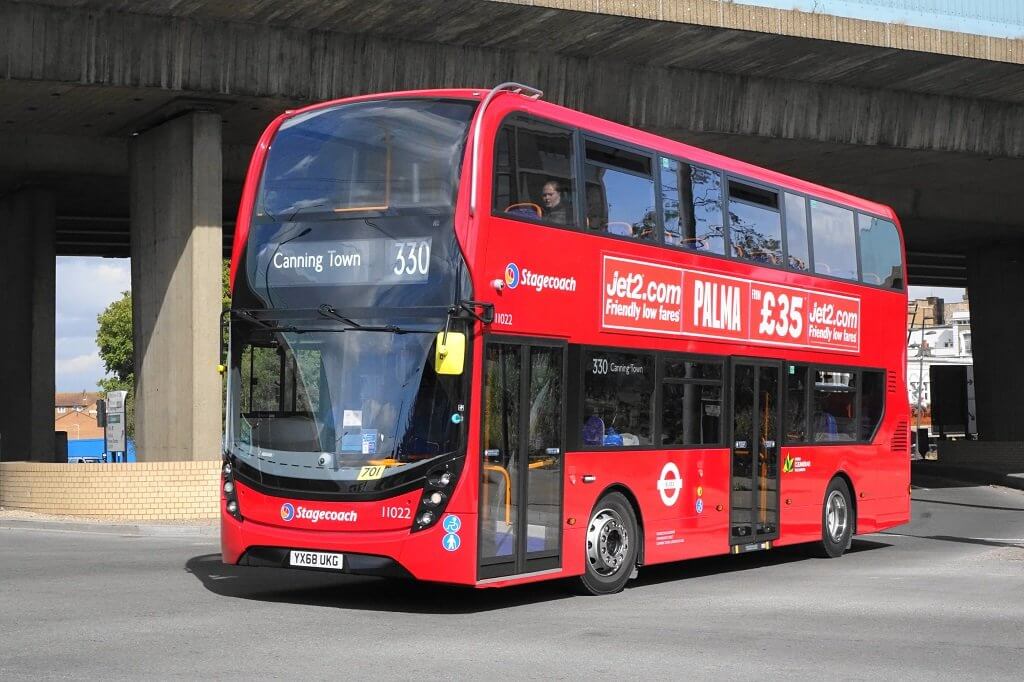 Stagecoach's UK Bus (regional operations) saw solid growth of 3.2% despite a decline in revenue in London
Stagecoach Group plc has published a trading update for the financial year ending 27 April 2019, ahead of a series of meetings with analysts.
Stagecoach said: "We are pleased to have made a good start to the year and our forecast of the Group's adjusted earnings per share for the year is broadly unchanged from when we announced our full year results in June 2018."
Like-for-like revenue growth for the financial year to date in each of the Group's main businesses is provided below.
UK Bus (regional operations) saw 3.2% growth over the 16 weeks ended 18 August 2018, while UK Bus (London) saw a decrease of -2.2% over the same period. And North America saw a decrease of -3.8% over the four months ended 31 August 2018
UK Rail (excluding Virgin Trains East Coast) saw growth of 2.1% over the sixteen weeks ended 18 August 2018, and Virgin Rail Group saw 5.3% growth over the sixteen weeks ended 18 August 2018.
Stagecoach said: "Our UK Bus (regional operations) division has performed well during the period. Our expectation is that revenue growth will moderate over the remainder of the year, reflecting the one-off benefits in the year to date.
"Like-for-like vehicle miles operated were 1.4% lower than in the previous year, consistent with the plan we set out in June. Like-for-like revenue per vehicle mile grew 4.7% and like-for-like revenue per journey also increased 4.7%.
"The reported revenue decrease for the UK Bus (London) division is in line with our expectation and reflects the impact of contracts lost in the prior year.
Operating costs are higher than budgeted due to the lag in fuel price rises being reflected in contract revenue, higher operating costs during the hot weather and the start-up costs of our new sightseeing service.
"We continue to see positive opportunities to improve the revenue and profitability of the division over the longer term and we will maintain our discipline in bidding for new contracts.
"The like-for-like revenue decline of 3.8% for the division includes 1.8% decline for megabus.com North America.
"Megabus revenue per mile for the period was up 3.8%. Trading at the other businesses in North America remains in line with our expectations.
"Like-for-like revenue at these businesses decreased by 4.7%, reflecting the benefit in the equivalent period last year from rail replacement contracts linked to train disruptions on New Jersey Transit and Long Island Rail Road."
The next planned update is the announcement of the Stagecoach Group's interim results for the half-year ended 27 October 2018 on 5 December 2018.