The company has invested over £9m in the region since 2016.
Stagecoach South West has invested £2.5m in a fleet of 14 new Alexander Dennis Ltd (ADL) Enviro200 MMC single-decker buses in Exeter.
The buses, which began operation in early December, are fitted with Euro VI engines and start/stop technology, and also comply with the latest Low Carbon Emission Bus standards.
The addition of the new fleet which operates in Air Quality Management Areas, means that now one third of all Stagecoach buses in Exeter meet Euro VI emissions standards.
The new buses will operate in air quality management areas around the city, including Holloway Street and Topsham Road, Blackboy Road, and Pinhoe Road.
Bob Dennison, Managing Director of Stagecoach South West, said: "The introduction of the new high-spec buses demonstrates our commitment to providing the best possible experience to current, and future, customers.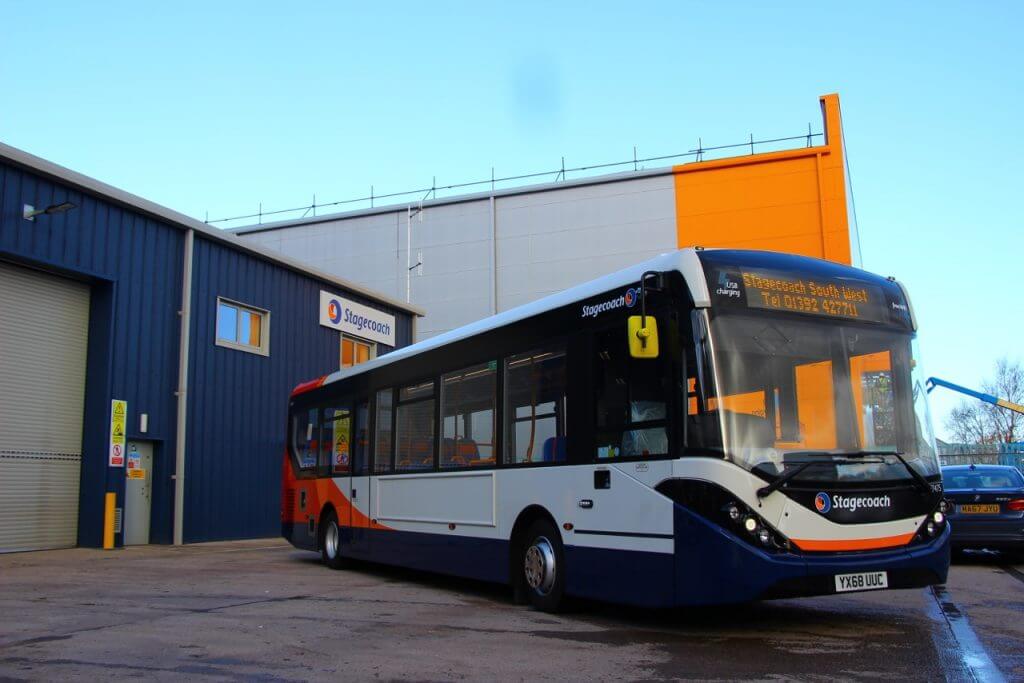 "Fresh off the back of launching contactless payment on board all of our services, this is a great way to end the year."
Councillor Rachel Sutton, Exeter City Council's Lead Councillor with responsibility for low carbon emissions, said: "I am delighted that Stagecoach are investing in more environmentally-friendly vehicles and working hard to decrease the amount of emissions on the road."
Councillor Roger Croad, Devon County Council Cabinet Member with responsibility for transport, said: "We welcome this investment from Stagecoach on these popular routes
It's an early Christmas present for passengers and I'm sure everyone will enjoy travelling on these new buses."