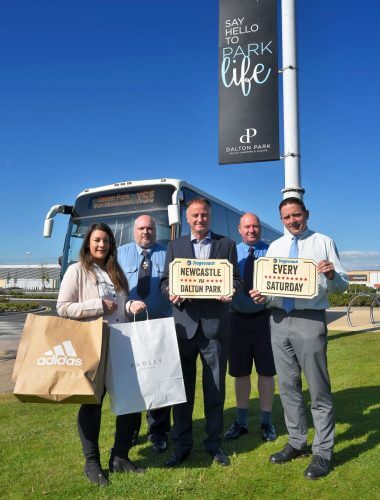 Stagecoach North East has introduced a new express coach service between Teesside and Hartlepool to Newcastle, via Dalton Park.
The operator launched its new X55 cross region service on May 20, 2017. It will operate a return service every Saturday from Stockton, Greatham and Hartlepool to Dalton Park and Newcastle.
The coach service, which costs from £4.50 for a day return fare, will run up to three times every Saturday. Passengers can board the X55 coach services at various locations across the Tees Valley, including Hartlepool Marina and Hartlepool town centre, Billingham and Stockton.
Steve Walker, Managing Director, Stagecoach North East, said: "After listening to our customers, we are delighted to launch this new speedy service to benefit passengers travelling between Tees Valley and Newcastle. The new X55 service represents a further investment from Stagecoach North East and demonstrates our commitment to delivering more choice, more value for money and more opportunities to travel, whether for business or pleasure."
Jerry Hatch, Centre Manager, Dalton Park Outlet shopping centre, said: "After the successful launch of our leisure development last year we have received lots of feedback from our visitors wishing to visit Dalton Park from across the region using public transport. The new X55 express coach service from Stagecoach is a fantastic option for Saturday shoppers."