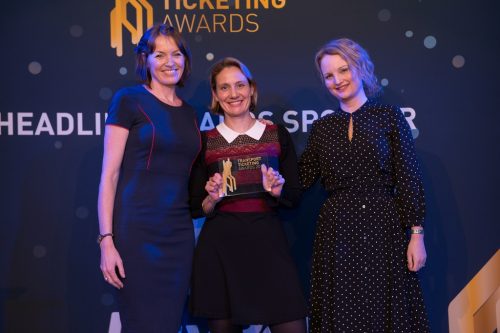 The seventh annual Transport Ticketing award winners have been announced at Transport Ticketing Global 2018 on January 23, 2018.
2018 Digital Champion: FAIRTIQ LTD
A mobile public transport ticketing application based on Check-In, Assisted Check-Out (CIACO). Users purchase a valid ticket with one swipe, and 'swipe-off' to finish the journey. If the user forgets to check-out, he or she receives a vibrational reminder. This brings the forgotten check-out rate down to 0.14%
Most Innovative Customer Serving Operator: National Express West Midlands and Masabi
National Express partnered with Masabi to connect its existing web portal to its new mobile ticketing app for entitlement fulfilment via an API interface (External Orders API). This meant that students could order their student pass online and get them sent directly to their m-ticketing app for activation and use.
National Express surveyed their passengers to get feedback on the new service, and 40% stated that they are now travelling more frequently by bus because they are using the app.
Best Smart Ticketing Programme: Stagecoach Group & Vix Technology
Stagecoach was only able to accept cash or pre-purchased smart products from passengers, and was looking to improve upon the success of the existing ITSO smart scheme and offer more ways to pay.
In October 2016, cEMV was deployed on 200 buses in Oxford, putting the city and its transit system ahead of competitors and becoming the first operator outside of London to have cEMV on its fleet.
Vix's cEMV system has given Stagecoach on-board ticket machines that enable the purchase of paper and smart products, using contactless credit or debit cards as well as Apple Pay and Android Pay for no additional charge.
Smart City 2018: Tranzer
Tranzer offers access to all operators and their tickets in one app. In addition, Tranzer compares public transport fees with taxi fees (fastest and cheapest). The app is built on APIs with public transport operators and Tranzer is an API itself.
In the Netherlands, 90% of the public transport network is available in Tranzer since May 2017. Together with Transdev, the system is expected to roll-out worldwide.
Ticketing Technology of the Year: ByteToken Ltd
ByteToken, along with Thales, created AirGate 'frictionless' ticketing technology.
AirGate differs from existing services and competitors as it is the first of its kind in the world. Using specialised Bluetooth locators along with 3D imaging, a passenger's location can be precisely determined within a specified area, allowing a hands-free experience, automatically opening the fare-gate to allow the passenger to enter without presenting a ticket.
Industry Contributor: Stephanie Rivet, Digital Director, Stagecoach
The judges said Stephanie is collaborative and passionate about the digital strategy for Stagecoach, and for the industry as a whole. She encourages her team to put the passenger first and consider ways to streamline the operations while delivering value and innovating in a cost-effective manner.
Stephanie said: "I'm delighted to win these awards – the delivery of contactless and our other digital projects has been a real team effort, involving many employees in many different job roles across the UK Bus division, and a number of external partners.
"We are working very hard to transform the customer experience through new technology which can deliver greater convenience for our millions of passengers and meet the high standards of service that they quite rightly expect from us. It's fantastic to win these awards, but our hard work will continue in the coming months and years."