The Silverstone British Grand Prix took place last Sunday 14 July. Not only were thousands of Formula 1 fans in attendance, many to see Lewis Hamilton win a record sixth British Grand Prix, but also a large fleet of Stagecoach vehicles to take the fans to and from the track from various Park & Ride sites and by special express services from Milton Keynes and Northampton over the three days.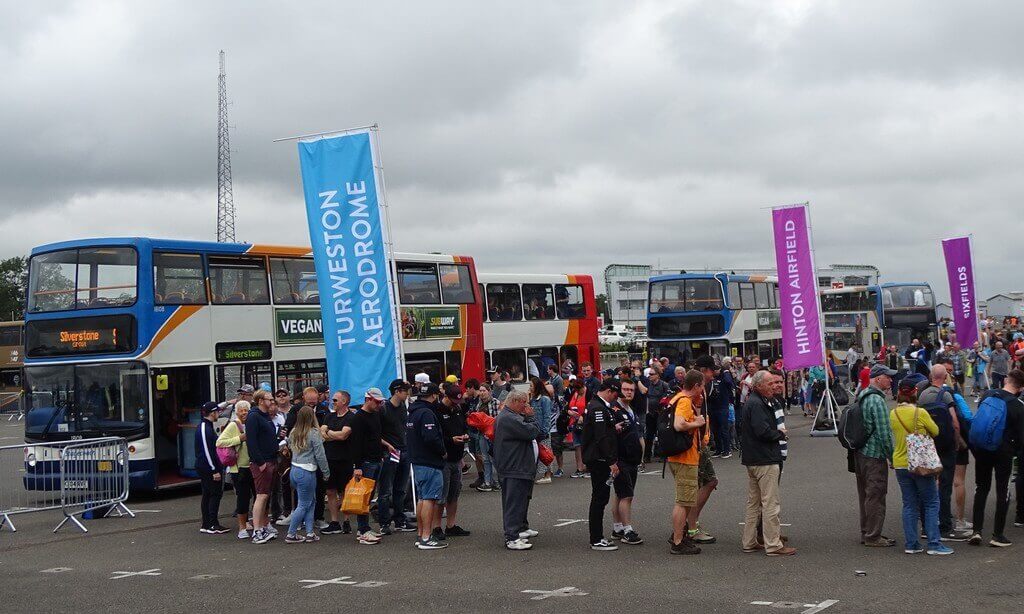 The number of vehicles operated reached the 250 mark, which also included the team and media shuttle services which departed from the centre of the circuit.
As with many previous years, Stagecoach provided an eclectic mix of vehicles from all over the country, with a good amount not being in corporate livery. The Volvo Olympians that could once be seen here in large numbers are now gone, even the Dennis Trident was less evident this year, with the Enviro400 now dominating.
All vehicles operated on hire to Stagecoach Midlands with their Commercial Director, Pat Stringer being the man with clipboard on race day, who, along with a large team did an excellent job in dealing with the 250 buses arriving from early morning to late afternoon before departures recommenced at 1530hrs.
Look out for next week's issue of CBW, where there will be in depth coverage of the megabus.com operation to Silverstone from around the UK.