Stagecoach South West has designed a special livery to commemorate a century of The Devon General Omnibus & Touring Company.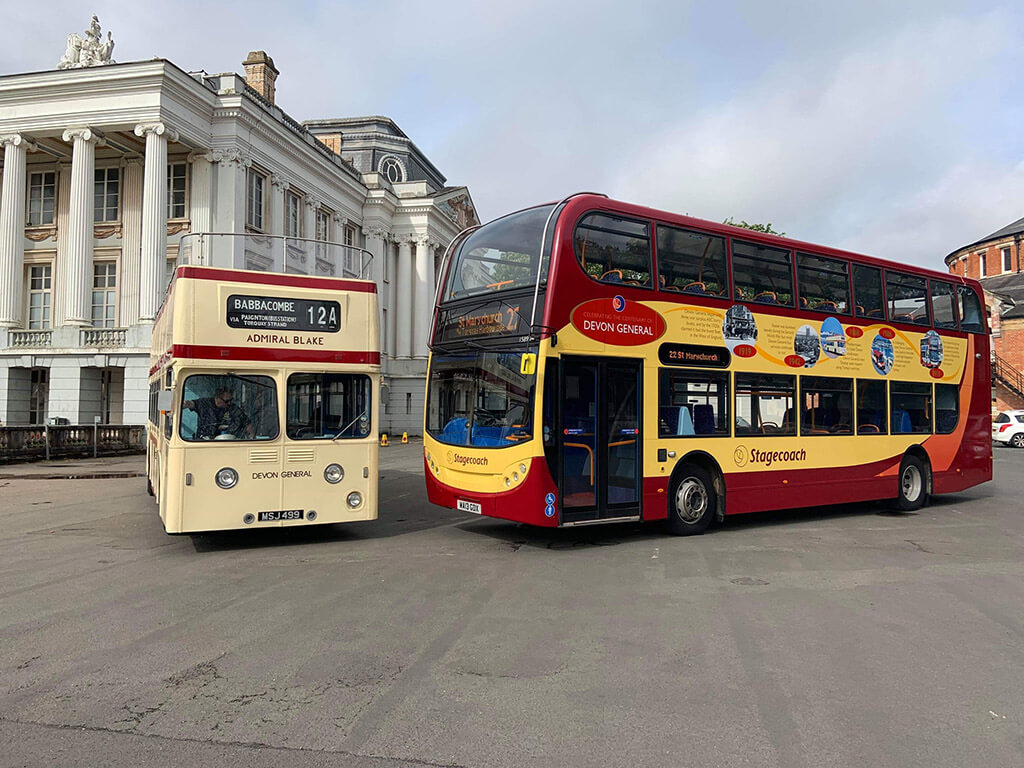 The livery displayed on one of the operator's buses was unveiled on 30 April at a special event at Oldway Mansion, Torquay which was attended by representatives from the Devon General Society, Stagecoach South West and Torbay Council.
The bus will be in service across Devon throughout 2019, and will also appear at the Devon County Show from 16-18 May.
Paul Jenkins of the Devon General Society, said: ''The commemorative bus tells the exciting story of 100 years of bus travel in the region, from Devon General to Stagecoach.
''When the much loved red and cream Devon General buses first took to the road in 1919, in the days before mass car ownership, many locals and holiday-makers had the opportunity to explore the South Devon area like never before.
"Stagecoach South West has done an incredible job with the bus livery, bringing Devon General's rich 100 year history to life, with an innovative design, and kicking off our programme of activities to celebrate 100 years of Devon General."
You can read more news: cbwmagazine.com/category/news