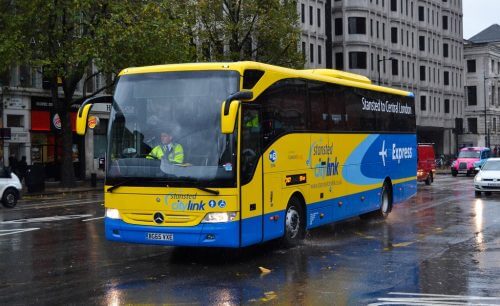 ComfortDelGro-owned coach service Stansted Citylink has ceased operating.
In a memo on its website, Stansted Citylink stated: "We are sorry to announce that of midnight on October 28 Stansted Citylink will no longer be operating services on the Stansted Airport – Kings Cross/St. Pancras route. We would like to thank you for your custom and we sincerely apologize for any inconvenience caused."
Confirming the news, a Stansted Airport spokesperson told CBW: "Citylink ceased operating at London Stansted following the expiry of their contract at the weekend (October 28, 2017)."
Launched in 2015 with a 10-strong fleet of new 51-seater Mercedes-Benz Tourismos, the service offered a direct, non-stop express coach service connecting Stansted Airport with Kings Cross St Pancras.
The concession to operate into and out of the airport's central Coach Station was won following a competitive tendering process run by the airport, ComfortDelGro said at the time.