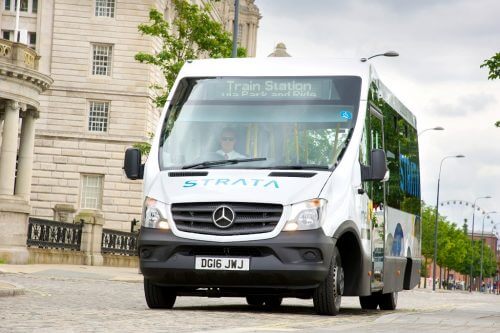 Mellor has announced that its Strata Low Floor bus has been awarded a Low Emission Bus (LEB) certificate following successful emissions testing at Millbrook.
The company said that the Strata, with a capacity of 22 passengers, is the smallest bus to date to have met the stringent requirements associated with LEB certification.
An LEB certificate is issued by the Department for Transport (DfT) and Low Carbon Vehicle Partnership (LowCVP) to manufacturers that meet specific criteria.
As defined by the UK government, a LEB produces 15% less Well-to-Wheel (WTW) emissions compared with an equivalent Euro V standard diesel bus.
As well as the clear environmental benefits of operating a lower emission bus, the financial reward to operators is also significant.
Certified LEB qualifies for a rebate from the DfT as part of the Low Carbon Emission Bus incentive scheme, which equates to an additional 6p or 10.01p per km reimbursement for England and Scotland respectively.
For example, under the current scheme, a bus covering 50,000 km per annum in England would qualify for a £3,000 rebate.
John Randerson, Managing Director, said: "We are delighted to have been awarded this important industry certification. Not only does the Strata offer a size appropriate solution and fuel efficiency of 20-22mpg, it now offers the benefit of additional savings in terms of rebates under the LCEB scheme."