Henley-in-Arden-based Johnsons Coaches commenced operation of a revised service 20 on 2 September. That change also sees the return of the long standing X20 service number.
The future of the service was in doubt; however, Johnson's Coaches, Warwickshire County Council and Transport for West Midlands have agreed changes which should secure the future of the service and most importantly provide enhancements for the many loyal members of the public who frequently use it.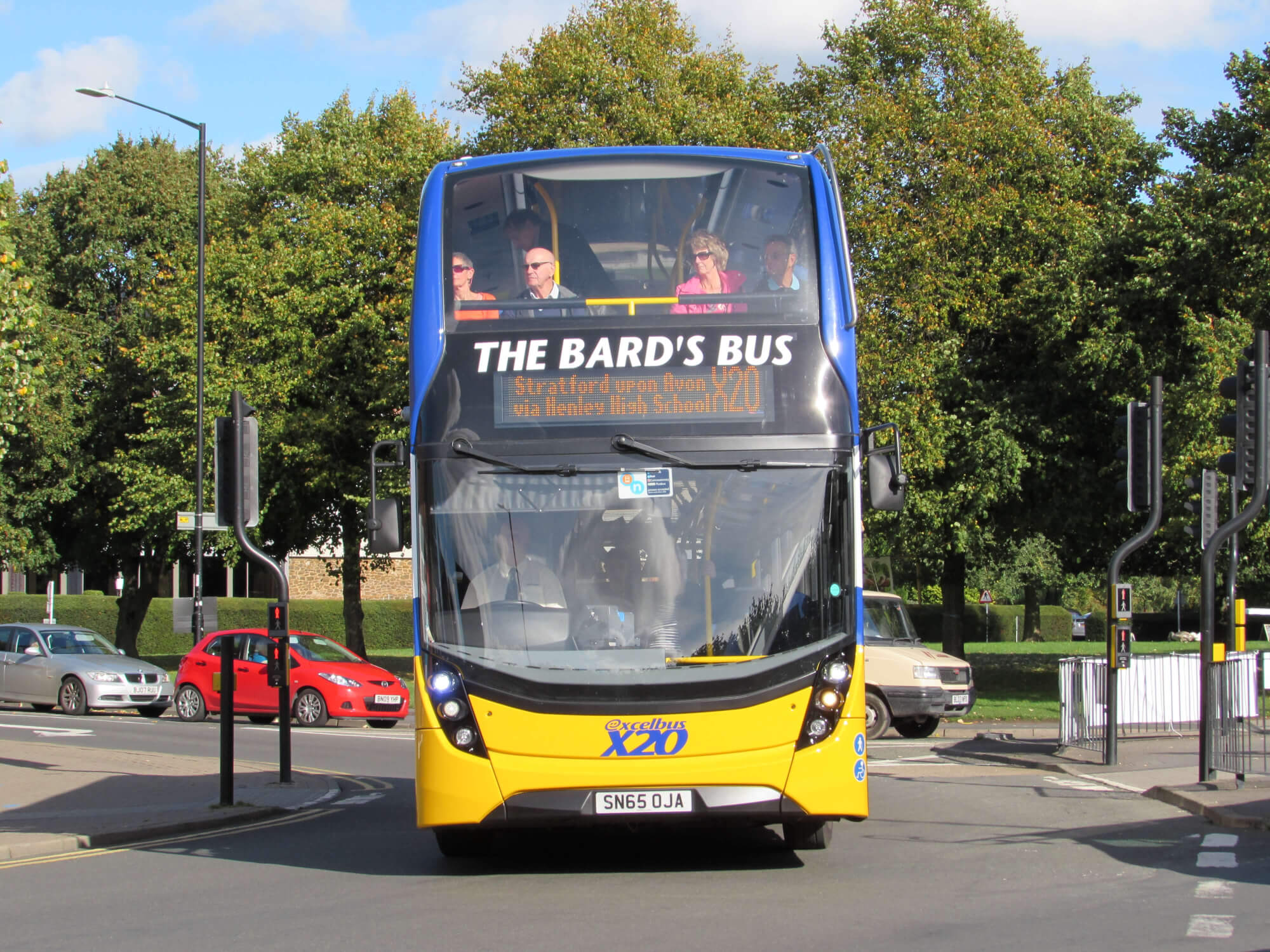 The new X20 service replaces services 20 and 82 by operating Stratford to Coventry via Wootton Wawen, Henley in Arden, Hockley Heath, Shirley, Solihull, Catherine de Barnes, Hampton in Arden & Meriden. Service will operate hourly during the day with buses to and from Stratford to coincide with KES, Stratford Girls Grammar, Stratford High School and Stratford College although we do not currently serve these points directly, buses can be caught from Wood Street and Stratford Interchange.
As part of this change, there are now earlier and later links between Henley in Arden & Stratford upon Avon.
John Johnson, Commercial Director, said: "We are very pleased to secure this important bus link and are grateful for the support of users all along the route. We also hope that patronage from the villages and surrounding areas of Bearley, Wootton Wawen, Henley-in-Arden and Hockley Heath will increase due to the attraction of an hourly service through to Solihull and Coventry. We are always looking for ways to improve so we welcome passenger suggestions and feedback".
Read more news at: cbwmagazine.com/category/news