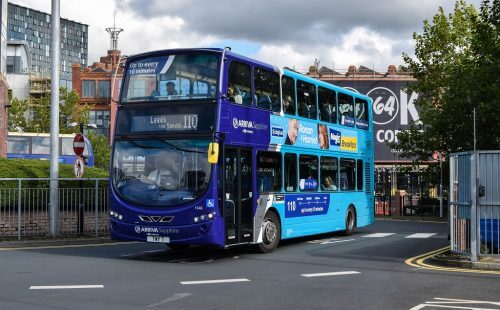 Arriva has announced its annual financial results, showing revenue growth of 4.9% in 2017 bringing total revenues to more than €5.3bn (£4.62bn). The company also posted EBITDA growth of 8.4% to €569m (£496m).
The company said its growth had enabled €400m of investment to fund improvements to passenger journeys across the UK and mainland Europe. The company also acquired a majority stake in Croatia's Autotrans Group (ATG).
Arriva said it has plans to expand the demand-responsive ArrivaClick service this summer, and is investing around £600m in new and refurbished trains and station improvements for the UK-based Northern franchise. Over 2017, the company invested over £174m in UK transport, including the purchase of 489 new buses and the opening of two new bus apprentice academies in Derby and St Helens.
Manfred Rudhart, CEO of Arriva Group, said: "2017 was a great year for Arriva as we continued to grow, innovate and create outstanding value for our customers. It was not without its challenges, particularly in relation to the demanding market conditions for UK Bus and industrial relations issues within our UK Trains business.
"However, we continued to build on our successes, investing heavily to improve the quality of our services to make them more convenient and attractive for our passengers. This included the introduction of journey planning apps, contactless ticketing systems, and new web and app-based ticket retailing platforms."