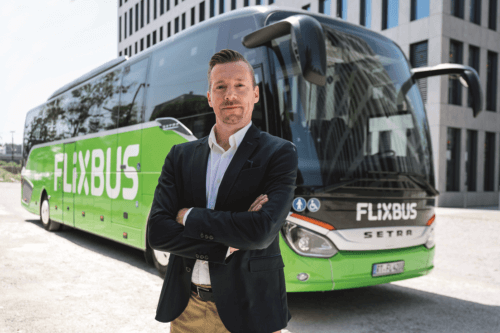 Now with operations in 39 countries, coach service provider Flix reports a record-breaking summer season for the second and thirrd quarters of 2022. Buoyed by strong returning demand for travel after the pandemic and the rising trend towards shared and climate-friendly transport, Flix says it has grown the number of passengers carried on its services by 130% across the globe for the period April to September 2022, compared to the last year. Having entered the UK market in 2020, the operator recently celebrated carrying its one millionth passenger.
UK Managing Director of FlixBus Andreas Schorling said: "The positive response from the UK market this summer indicates a huge consumer appetite for our sustainable, affordable coach services. We have more than exceeded our targets for growth as we establish ourselves as a key player the UK's travel industry, ultimately on a mission to become the market leader."
CEO at Flix André Schwämmlein added: "I am very proud that Flix is back stronger than ever after the pandemic, demonstrating that our constant efforts towards sustainable recovery have paid off. We keep fostering our strategy to drive the future of mobility in a profitable and sustainable way.
"Investing into our expansion to Brazil, the US, Canada, Portugal, and the Baltics during the pandemic proved to be another bold and successful step towards our vision of offering affordable and sustainable mobility for everyone around the globe."
Across its European business, Flix reports that markets in Europe have recovered well from the pandemic and have grown significantly versus 2021. Its largest markets are Germany, Italy, France and Poland, whilst FlixBus Ukraine has grown repidly, providing additional connections to the region and has consequently noted the highest relative passenger growth in the period.
The company recently launched the first commercial route running entirely on biodiesel in France, which reduces CO2 emissions by up to 70% and fine particle emissions by up to 80%.
The company's North American operations, its own-branded Flixbus netwoirk and Greyhound Lines, serve around 1,400 destinations. Flix North America reports a 30% growth in carried passengers for the high season 2022 compared to the same period last year.
"Facing increasing inflation and fuel prices, Flix is aware of the rising importance of affordable and sustainable mobility. We will continue investing our efforts into growing the Flix network and developing new sustainable alternatives towards a greener future," added André.