Employees at Reading Buses were given a surprise boost to the start of their week on Monday 27. 
One of the company's drivers, Graham Jones, shared a photo from a bus stop at Glenapp Grange, Mortimer.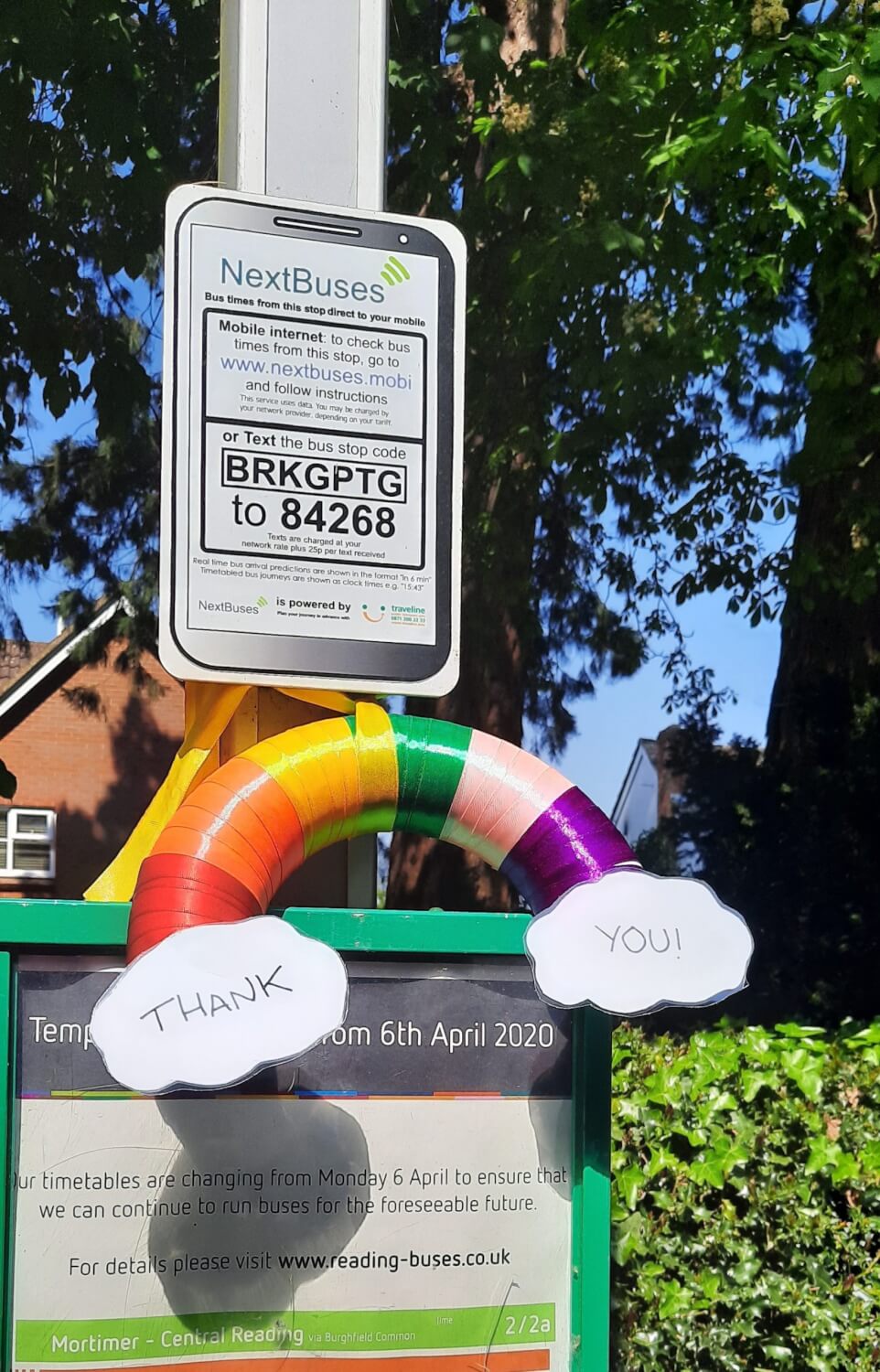 A kind customer had tied an inspiring 'thank you rainbow' to the bus stop. The photo of the keepsake was warmly received by employees of the company.
Jake Osman, Reading Buses Marketing and Communications Manager, said: "We think it's a lovely gesture which shows just how much people appreciate that we are still able to run buses for key workers and essential journeys in these difficult times.
"All our wonderful employees who are still working are, of course, key workers themselves, and the response we have had from the public is extremely heart-warming. 
"We have many well wishes on social media and it really does help to boost everyone's morale when you see such heartening comments. And then when you spot gestures like this on a bus stop, it makes it all the more special."
The week prior, Reading Buses did its bit for the morale of other key workers by taking part in the 'clap for carers' on Thursday 23. Organised outside the depot, it was supported by employees and buses were lined up to display messages of thanks.