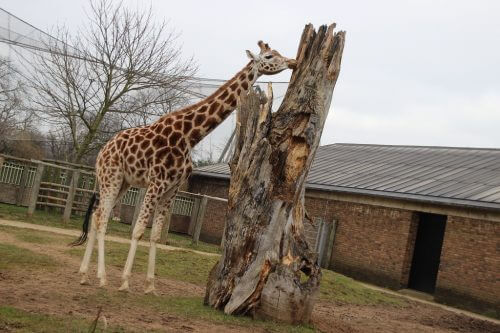 Our coaching inside wonders whether the powers at be at London Zoo have fully understood the implications of closing the coach park there
The coach park at London Zoo was closed from January this year. This, we're told, was due to works being undertaken by Thames Water in relation to the building of the HS2 (High Speed 2) railway line. Operators were told that, with regret, the size of the car park had been reduced and there was no longer space to park coaches. […]
By subscribing you will benefit from:
Operator & Supplier Profiles
Face-to-Face Interviews
Lastest News
Test Drives and Reviews
Legal Updates
Route Focus
Industry Insider Opinions
Passenger Perspective
Vehicle Launches
and much more!
We're also told that they're trying to make the car park as flexible as possible so that the zoo can respond quickly to fluctuating demand. There are now coach drop-off spaces, but once groups have disembarked, parking has to be found off site, which inevitably raises certain issues for visiting coaches.
It used to be that Prince Albert Road was used by coaches waiting to pick up, but it crosses the Boroughs of Camden and Westminster and wardens from both would delight in trying to score a coach or two in their little black books. A particular trick was to ticket the middle vehicle of three because they were unable to move out of the way. Not that there is any suggestion of it being a targeted approach, you understand.
What the closure of the coach park actually means for the zoo, which is a popular destination, is that along with the impact of the 'still undecided Euro 6 retrofit standard' now causing serious financial problems within the industry, (get your rubber stamp out City Hall – we are running out of time), the revenue of the Zoological Society London (ZSL) stands to drop significantly. Operators from outer London just have nowhere to go. There is no alternative venue nearby where they can park and drivers are able to take a legal rest period, or importantly use the facilities after a long drive.
ZSL London Zoo is said to be the world's oldest scientific zoo. Situated at the northern edge of Regent's Park, it opened on April 27, 1828. ZSL was established by Sir Stamford Raffles and Sir Humphrey Davy in 1826 so they could obtain the land required and plan the zoo's creation. The running costs are inevitably extortionate with, for example, an elephant alone spending 12-18 hours a day feeding. An adult can eat up to 600 pounds of food a day. As herbivores, they consume grasses, tree foliage, bark, twigs, and other vegetation and can also drink up to 50 gallons of water a day – about as much as a standard bathtub holds.
It is reported that the cost of keeping an elephant is around £50,000 per year although, interestingly, there are none at London Zoo. ZSL keeps them at its other site at Whipsnade, Bedfordshire. However, London Zoo does have 673 other species with healthy appetites. Giraffes, for example, can eat something like 75 pounds of food daily. It may be an eighth of an elephant, but the annual cost is still probably in the region of £15,000.
A wide range of tickets are available at London Zoo. If we focus on those for students they're available at £21.90 each, which equates roughly to £750 plus of revenue per coach if they're carrying 35 people so the absence of any parking provision will surely impact on takings. Attractions like Whipsnade, which is another ZSL site or Port Lympne where there's a wild animal park will become more attractive.
If 20 coaches a day decide not to go to London Zoo, that equates to a loss of revenue of around £15,000 per day as a conservative figure. While the good folk of the Inner and Outer Circles of Regent Park may rejoice about the low numbers of coaches now going in and out, they may not be so pleased at the number of tipper lorries that will undoubtedly take their place once building work starts in earnest. The frequency of their movements will probably also be much greater.
I might be talking about yet another 'London issue,' but again it highlights the fact the coach industry is not in any way looked after or valued. What we do with coaches is move large numbers of people efficiently against all the odds. What we do affects the income of numerous major tourism venues – in the case of the Zoological Society London, a charity that is dedicated to the conservation of animals. While they may not feel that it's an issue where coaches park, ultimately they will feel the pinch if visitor numbers fall off significantly because operators cannot satisfactorily deliver passengers and are able to remain in the locality to take them home again after their visit. The HS2/Thames Water project is anticipated to last around 10 years so the impact is long-term.
As I've outlined, running a zoo involves enormous daily costs. While the income generated from visitors is not solely derived from coach tourism, it does make a significant contribution overall. Lower numbers visiting might mean it becomes harder to give the chimps their tea party. As for the elephants – they've gone to Whipsnade, but if they knew, they might never forget. The giraffes, on the other hand, will tell their own tall story.