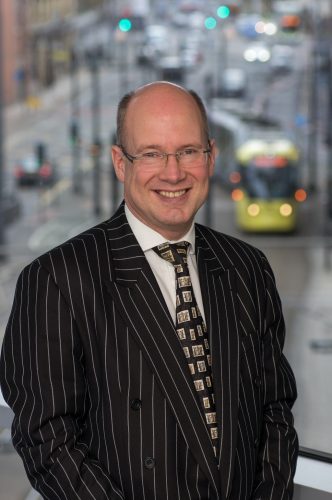 Transport for Greater Manchester (TfGM) has been elected the president of European transport organisation, Polis.
A network of 70 European cities and regions, Polis enables its members to work together to develop policies and technical solutions to improve local transport. It also connects its members with key partners in sectors including government, business and academia.
TfGM was unanimously elected to take over the presidency from Rotterdam and will chair the network for the next two years.
TfGM has been an active participant in Polis for several years, with a particular focus on air quality, freight, autonomous vehicles and bike-sharing schemes.
The appointment follows the election of TfGM's Chief Executive, Dr Jon Lamonte as the new President of European Metropolitan Transport Authorities (EMTA) last month.
Rafael Cuesta, TfGM's Head of Development and Innovation, said: "We are honoured to be elected the president of this superb organisation. Greater Manchester is an outward-looking city region that has been built on our strong partnerships.
"Transport is key to our growth and the challenges we face, such as congestion, air quality and changing customer need, are the same challenges other cities and regions face across Europe.
"By being a part of this network we will be able to work together, share our knowledge and develop our skills so that we can come up with the right solutions. I look forward to seeing what we can achieve together."