Thames Travel has unveiled a new, low-carbon depot in Didcot, which will act as a central hub for the firm's growing number of staff and buses
Lord Bradshaw, Co-Chair of the Liberal Democrat Parliamentary Party Committee on Transport, cut a ceremonial ribbon with Thames Travel Managing Director Phil Southall to officially open the new facility on Tuesday 30 April.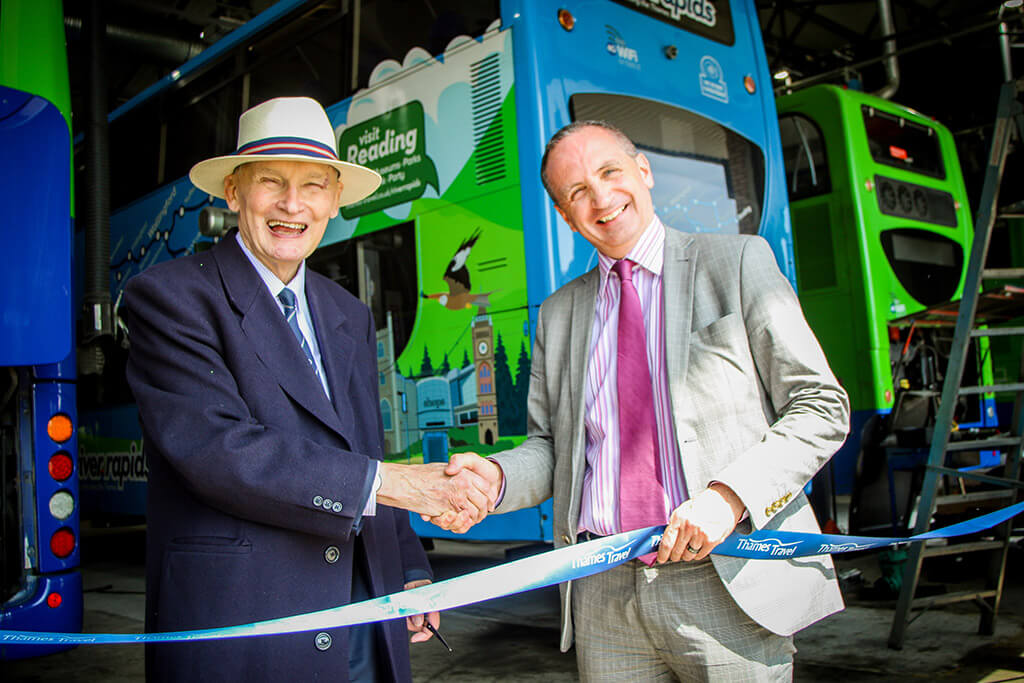 The operator decided to move to Didcot from its former home in Wallingford to play a key part of the economic growth of the 'garden town.'
The relocation is part of a £2.5m investment by Thames Travel in its fleet, infrastructure and people.
The depot in Collett, Didcot, incorporates a fully-equipped workshop, fuelling and washing facilities, newly-refurbished office space, and a large parking area for vehicles to be housed while not in service.
The building has been fitted with the latest energy-efficient LED lighting, and solar panels are due to be installed soon in partnership with Oxfordshire social enterprise Low Carbon Hub.
Thames Travel Managing Director, Phil Southall said: "Didcot is an exciting growth area in the county, and we are committed to ensuring we continue to play a key role in its success.
"We are proud to be a large and growing employer in the area, and to pay our colleagues above the Oxford Living Wage.
"Our depot move was an important strategic decision to ensure we are well placed to cater for the growth we are seeing both in Didcot itself, and across the surrounding employment hubs at Milton Park and Harwell Campus."
You can read more news: cbwmagazine.com/category/news