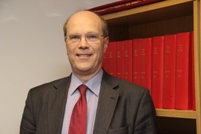 First is set to finally close its remaining meagre operation in Northampton after the firm started a 30-day consultation with its staff.
In a memo to staff, which CBW obtained by legitimate means, First UK Bus MD Giles Fearnley said: "It is with regret that I have to inform you we have begun the collective consultation process with the trade unions on proposals to withdraw all bus services from Northampton, the possibility of redundancies and closure of the depot.
"We know this news will be distressing for employees affected and we are arranging for staff in Northampton to discuss the implications of the decision with unions and management.
"We will do everything that we can to assist everyone affected, including exploring opportunities for transfer to other First operations within the Midlands and beyond.
"Our services in Northampton have underperformed for some years. We have been faced with extra cost pressures due to the economic climate, including high fuel prices and cuts in external funding. Unfortunately, in this instance it means we need to consider discontinuing all our services in Northampton in order to ensure the long term sustainability of our operations in South East and Midlands.
"We fully explored a range of alternatives, including selling our operations and transferring staff to another operator but unfortunately these were unsuccessful.
"Our decision is a business driven one and does not reflect on the effort or individual performance of the employees in Northampton. I would like to thank everyone for the commitment and loyalty they have shown us over the years."
The size of the operation has contracted steadily over the years since the former municipallyowned Northampton Transport was sold to First's predecessor GRT in 1993.
While Mr Fearnley confirmed Northampton's PVR (Peak Vehicle Requirement) currently stands at 17, recent service withdrawals and those which are due to take effect next month mean it is understood that the figure will be down to just nine buses after August 10. Routes vacated by First have been replaced in the main by other local operators, including Stagecoach, UNO and Country Lion.
View the details of the replacement services provided by other operators on Northamptonshire County Council's public transport webpages at here