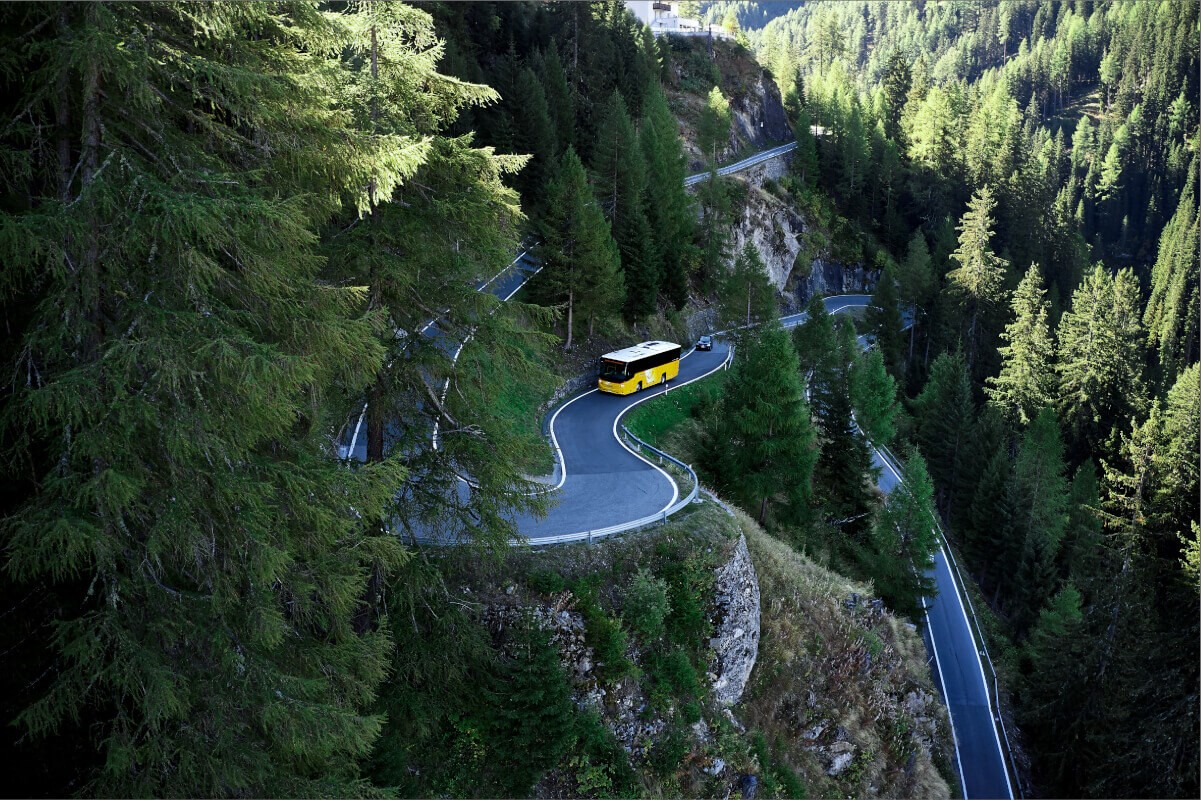 Scania bus given dispensation to operate over tortuous route between Switzerland and Italy
When Swiss bus driver Walter Burch retired five years ago, he was offered the job of his life. Twice a week, he drives a purpose-built Scania Interlink over the Alps at almost 3,000m on one of the world's most spectacular and demanding bus routes. "These days I feel like a real driver," he said.
The Stelvio bus route connects Val Müstair in Switzerland with the Valtellina region in northern Italy. The journey across the Stelvio Pass to Tirano is a mountain adventure offered from May to November by the Swiss bus company PostBus which is called PostAuto in German.
The original road was built between 1820 and 1825 by the Austrian Empire. It was made to connect the former Austrian province of Lombardy with the rest of Austria, covering a climb of 1,871m. Since then, the route has not changed much. Its 85 tight turns are a challenge to drivers. Forty-eight of the corners are located on the northern side of the mountain and marked with stones.
"Scania's Interlink bus was very important to us, as it was custom-made to fit our exact specifications," explained Bruno Brot from PostAuto. "But of course, the overall package was important for PostAuto too. The vehicle costs, the customer benefits and the expected operating costs must result in a balanced overall package."
The bus, which can be lowered by 5cm when entering the narrowest tunnels, is 11m long, 2.55m wide and 2.3m high. While no vehicles longer than 10m are allowed to operate on the Swiss side of the route, an exception was made for the bus, which, despite its length, has a wheelbase of less than 5m.
PostAuto is one of the leading bus companies in Switzerland's public transport network. With over 4,200 employees (including the drivers of the PostAuto companies) and around 2,300 vehicles at its disposal, PostBus carries around 155m passengers each year.
Its trademarks – the three-tone horn and the yellow postbuses – are part of Switzerland's cultural identity. The three-tone motif comes from the William Tell Overture Andante by Rossini and is made up of the notes C sharp, E and A in the key of A major.
Read more International news here: cbwmagazine.com/category/international