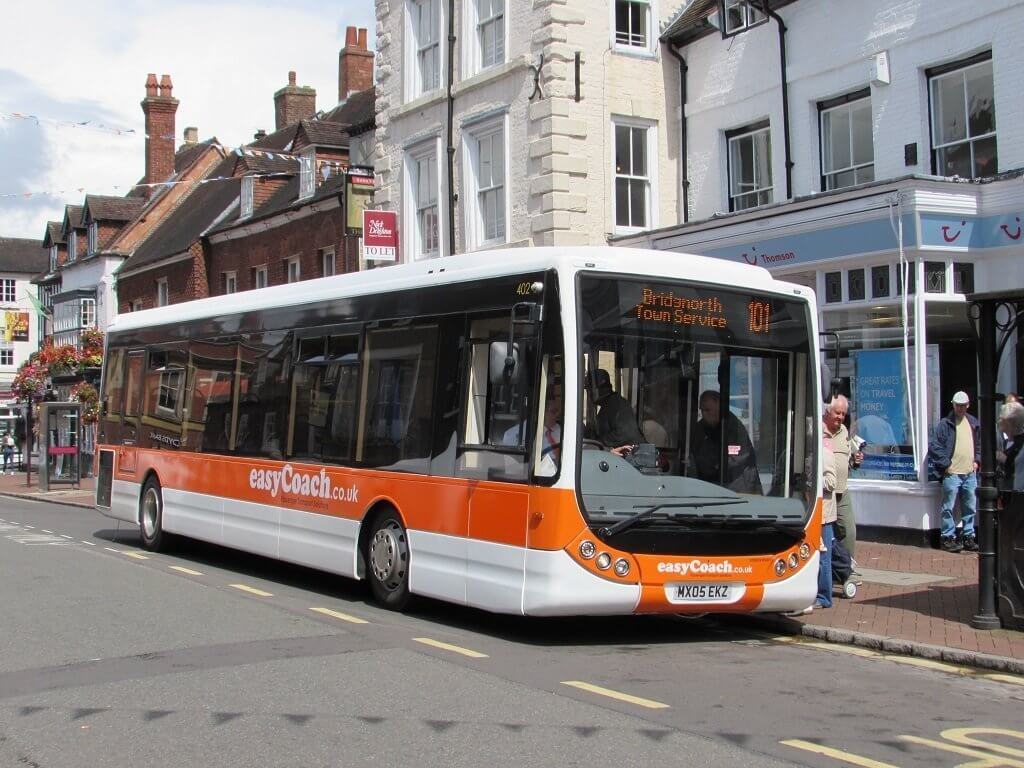 Operator which licensed the easyCoach.com name claims 'sabotage' forced it to drop its bus services, though the company could face regulatory action 
The Skiers Lodge Limited (TSL) t/a easyCoach.com has submitted to the DVSA to cancel existing services at short notice with effect from 9 September 2018.
The services affected are:
EB5 Shrewsbury to Manchester Airport
EB6 Chester to Liverpool Airport
2 Wrexham to Oswestry
2D Wrexham to Cefn Mawr
42 Wrexham to Wrexham Industrial Estates
44 Wrexham to Rhosddu
101 Bridgnorth Town Service
TSL only introduced the Wrexham services on 27 June, but Arriva Midlands North, the dominant operator in that region responded to the competition on route 2 by introducing a customer loyalty card offering its customers a free return journey after purchasing five single journeys on service 2, a £1 Top Up Ticket on services 2, 2A, 2B and 2C in Oswestry and a promotion where the operator asked: 'Have you missed your bus from our fellow operator? Exchange your ticket and pay just £1 on our Arriva services.'
TSL also currently holds a three year contract to operate the Wrexham bus station information kiosk for Wrexham County Council.
A spokesperson from the Office of the Traffic Commissioner told CBW: "The Traffic Commissioner agreed to the early cessation of services but will be considering action under the Transport Act 1985 and also actions under section 155 of the Transport Act 2000 as a result of reported timetable failures.
"Additionally, he will be examining suggestions that TSL has been operating from within Wales when no licence was held."
TSL has sent out a press release claiming that 'sabotage' has forced the operator to shutdown.
Owner Andrew Martin alleged that 'certain individuals had been out to sabotage the business.' He said: "They have escalated their action over recent weeks and certain incidents have been reported to the police.
"The safety of the general public, passengers and staff has always been of paramount importance to me. No expense has been spared in the maintenance of our vehicles."
In a letter to staff, he wrote: "I am sorry that the action of certain individuals has been a serious contributory factor which has caused you to lose your employment and I would like to thank you for the hard work that you have put in over the last weeks and months."