CBW can reveal that Trent Barton has once again turned to Alexander Dennis Limited (ADL) for its next round of fleet renewals.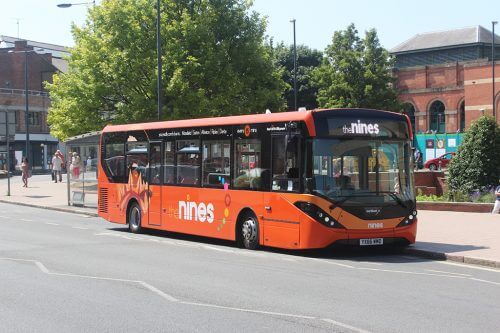 The operator has ordered 30 new ADL Enviro200MMCs, which will replace the vehicles currently running on the Indigo and i4 services. Two of the vehicles will be used as spares.
The vehicles for use on the Indigo service are expected to arrive before the end of July, while the remainder are due for delivery in September.
Trent Barton tasked ADL with making a number of changes to the specification, including an improved seatback media shelf to hold passenger's devices.
This shelf has been specified with a non-slip surface and is backlit with LED lights.
Jeff Counsell, Managing Director of Trent Barton, told CBW: "We've been very impressed with the ADL and Plaxton vehicles we have received over the past three years and had no hesitation in returning to the company for our next order.
"The experience of buying our Plaxton Elites for Red Arrow in 2015 gave us real confidence in the manufacturer, in terms of how flexible they were. It was a really good experience and the product is fantastic.
"We bought 22 Enviro200MMCs in 2016 and a further 24 last year. We've been really happy with the product design and aftersales."