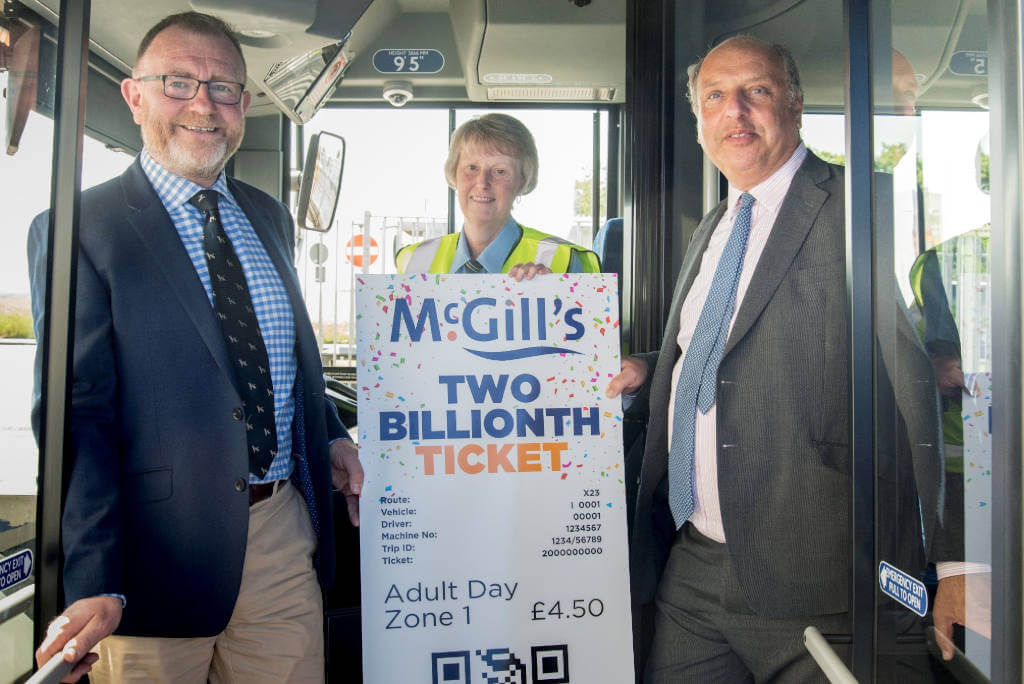 Ticketer has announced the milestone of issuing two billion tickets via its Electronic Ticket Machines (ETMs) less than a year after announcing its first, issued in Glasgow by Anne Mackissack, a McGill's bus driver.
Ralph Roberts, Managing Director for McGill's, commented: "With Ticketer now fitted to 60% of Scotland's buses, we're delighted that the two billionth ticket was issued on our X23 service.
"It is very fitting that the ticket was distributed on a McGill's bus, as we were early adopters of the system and pioneered the use of Ticketer in Scotland on a large-scale operation."
He continued: "It's great to hear that Anne issued the ticket. She is one of our longest-serving drivers, first joining our Inchinnan depot in 1986."
John Clarfelt, Ticketer's Managing Director, commented: "While we have made our name supplying easy to use, high-tech ETMs mainly to small and mid-size operators, in recent years we have increasingly supplied some of the UK's largest bus operators.
"It is this recent growth that has enabled us to reach this new milestone so quickly. While we are enormously proud of this achievement, we are equally proud of the fact that we are able to maintain the same high levels of customer service throughout this growth period, regardless of the size of the customer's operation."
Ralph Roberts added: "We're excited to be working with Ticketer on future developments, improving its already impressive offering."