Greyhound and rail divisions move into the red, though First Bus increases operating profit slightly
FirstGroup Chief Executive, Tim O'Toole, has stood down from his role after eight years following poor financial results.
Wolfhart Hauser took the post of Executive Chairman, while Matthew Gregory is to become interim Chief Operating Officer in addition to Chief Financial Officer.
Tim O'Toole said: "The time is right for me to step aside. Today's results clear the way for the new approach sought by our Chairman and the Board.
"I should like to thank the 100,000 employees who work so hard to deliver for our customers every day. It has been a privilege to work with them."
FirstGroup Chairman Wolfhart Hauser added: "On behalf of the Board I would like to thank Tim for his distinguished leadership of the company since 2010.
"During that time the Group has reinvested in its businesses, restored free cash generation and substantially strengthened its balance sheet.
"The Group is now a more stable and resilient enterprise, with a growing ability to capitalise on its leading positions in diverse transport markets."
Tim has agreed to be placed on garden leave until his employment ends on September 30, 2018, and will continue to receive his current salary, benefits and pension until this date.
A statement from First read: "A maximum payment of £699,167 in lieu of Tim's salary, pension, car allowance and medical insurance for the unexpired period of his notice will then be made in eight equal monthly instalments beginning with the Company's October payroll. The instalments will be subject to mitigation."
On a constant currency basis and excluding the benefit of First's new South West Rail franchise, revenue increased by 1%. With the new franchise included, revenue was up by 14%.
However, the company made a statutory operating loss before tax of £326.9m, down from a £152.6m operating profit the previous year. This meant a loss per share of 24.6p (2017 earnings per share: 9.3p).
First Bus revenue increase by 1.9% to £879.4m, with an operating profit of £29.3m (2017: £26.1m).
First said it was encouraged that like-for-like passenger revenue growth in First Bus had accelerated in each quarter of the financial year, though market conditions for the industry remain uncertain and vary by local market.
It highlighted that several local businesses had been forced to shut down for several days in the face of the severe weather conditions in the final quarter of the year, which had an impact.
First Greyhound was the source of much of the company's losses. The division reported a statutory loss of £266.3m, where in 2017 it had made a £53.7m profit. First Rail saw losses of £50.6m (2017: £53.5m profit), while First Transit's operating profit fell by £37m to £34.3m. First Student saw a statutory profit of £88.4m, down from £119.0m in 2017.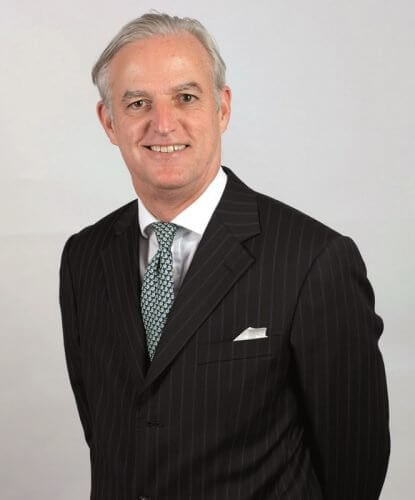 Chief Financial Officer and interim Chief Operating Officer, Matthew Gregory, commented: "In the year, our largest division First Student was broadly stable and First Bus took an encouraging step forward in its margin improvement plans.
"This was offset by the cost challenges experienced by First Transit in the first half and by Greyhound's inability to overcome the structural shift taking place in its long haul markets, as ultra low cost airlines significantly increase capacity and extend into new markets.
"In First Rail, although our GWR and SWR rail franchises have operational challenges to overcome, they are both profitable and are adding value to the Group.
"However our TPE franchise was loss-making, and we have taken the decision to provide for forecasted losses of up to £106.3m over the remaining life of the contract.
"Looking forward, we expect Group adjusted earnings to be broadly stable, with opportunities to improve the margins, returns and cash generated from our road divisions, which together represent more than 80% of the Group's adjusted profit, in a period when we expect the contribution of our Rail portfolio to be positive but smaller while we put in place the passenger capacity and conditions for further profitable growth in the division in future."
Executive Chairman Wolfhart Hauser added: "This year's results fell short of our ambitions – we are disappointed that we did not make the further progress we intended based on the trends we saw at the end of the previous financial year.
"The board is examining all appropriate means to mobilise the considerable value inherent in the Group. Initial actions from its evaluation are underway, including conducting a full external review of Greyhound's business model and prospects, which will conclude in the coming months.
"As we do so, we will continue to strengthen the Group by using the sustained cash generated after disciplined investment to reduce leverage further and for targeted growth."