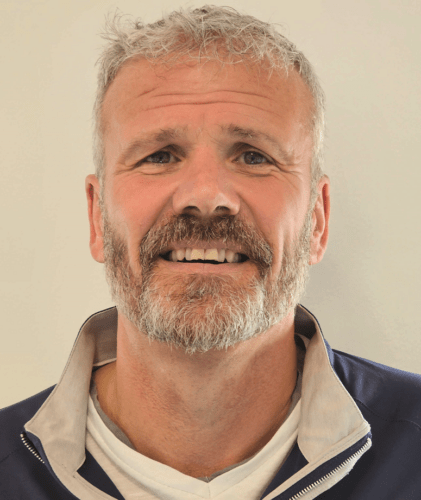 The owner of the coach tour company says parity with bus operators' shift to electric and hydrogen vehicles is needed to help the coach industry
Edinburgh-based coach tour operator Timberbush Tours has marked its 25th anniversary with a multi-million coach replacement programme, as the company's founder urges the Scottish and UK Governments to offer more support for the coach industry's transition to zero-emission coach travel.
The business provides guided one, two and three-day tours across Scotland with departures from Edinburgh, Glasgow, Inverness, and the north of England. It is in the process of taking delivery of £1m-worth of new vehicles ready for the 2023 summer season and is placing orders for a further £3m of vehicles over the balance of this year and into 2024 – a total investment that will exceed £4million.
Timberbush has worked closely with Coach Traders, the Scottish agents for bus and coach manufacturer Unvi to provide its latest intake of high specification 16-seat Mercedes coaches and similarly with MAN for its larger 53-seat coaches, sourced directly from manufacturer.
The operator says that while these vehicles are some of the most fuel efficient and clean on the market, the reality is that Timberbush – in common with the wider coach tour industry – is not yet able to invest in suitable zero-emission vehicles, although it commits to a spending and investment principle where a strict environmental policy is mandatory within every procurement decision.
The reality at present, the company says, is that options for viable vehicles that could allow a transition to zero-emission coaches are almost non-existent, and nor is there adequate infrastructure to support them even if there were, both factors that concern Timberbush founder Gary Voy: "There has been Government support for the urban and rural bus industry – completely distinguishable from the coach travel market – as many embark on a shift to both electric and hydrogen vehicles but so far, there is lack of serious support for the coach travel industry to do likewise. Until very recently, the coach industry had not been recognised as a key part of that transition," he said.
Through the Energy Saving Trust, studies of coach tour operators including Timberbush, were commissioned to better understand their needs in transitioning towards a zero-emission fleet. The study considered routes, operating model, fleet make-up and replacement plan, charging infrastructure and suitable zero-emission alternative vehicles. The aim was to identify 'blockers' to progress. These included the lack of suitable, viable and affordable vehicle options and the sparse network of charging facilities. In time, these could be targeted for proper development, the Trust suggested.
The study reaffirmed what most of the coach tour industry already knew, says Timberbush, but has provided greater evidence that there is a long road ahead before zero-emission operations can be achieved. Moreover, there needs to be a much greater recognition of what difference the coach industry makes to passenger transportation, Gary said, and not just bus travel, as an alternative to cars. He also questioned why both Scottish and UK Governments have stated ambitions for achieving Net Zero, but appear to have no real timetable in place for either to look seriously at what the coach tour industry needs to make the transition to a fleet made up entirely of zero-emission coaches.
Investments being made now by Timberbush in fleet replacements could have been invested in zero-emission vehicles, Gary said, had the key dependencies been viable. Regrettably, he added, many other operators face the same challenge meaning a missed opportunity which will only further hinder the transition.
He continued: "To reiterate, the challenge for the coach industry ahead of the phasing out of "non-zero-emission vehicles, expected in 2040, is the availability of vehicles and supporting infrastructure. We need quality, affordable, mass market vehicles that are fuelled by alternatives and critically, have adequate range."
The current worries are a long way from the origins of the business, when Gary and his wife June set up Timberbush Tours in 1998, a time when environmental concerns were yet to be fully acknowledged, in contrast to today's operating environment which Gary says has not only seen 'green' credentials become an intrinsic part of the coach travel experience, but the shift to online and digital platforms has revolutionised the travel market, which means businesses like his need to continually innovate, adapt, and invest in skills and technology.
Adding a cautionary footnote, Gary concluded: "A coach operators' 'green' credentials play an increasingly important part of customer choice. We therefore need to keep moving forward doing all we can and persuade the Government to heed our calls and to respond to our concerns."