As Edinburgh-based Timberbush Tours marks another milestone celebration, Richard Walter speaks to CEO Steve Spalding about how the company is developing post-Covid
When I last spoke with CEO Steve Spalding back in January 2019 (CBW issue 1376), Timberbush Tours was marking its 20th anniversary. This year, it is celebrating 25 years in business. Timberbush is one of Scotland's longest-running tour operators which offers a wide range of one, two and three day tours exploring the Scottish Highlands and Islands and the North of England, departing daily from Edinburgh, Glasgow and Inverness. The five-star, award-winning tours cover Scotland and the North of England's best attractions and historical sites as well as off-the-beaten-track beauty spots. The company also has a private tour department with expert staff who can create bespoke Highland tours for clients, be it whisky, golf, history or culture.
Beyond Covid-19
At our interview back then, despite some worries about the potential effect of Brexit (the most debated concern at the time), Steve was enthusiastic about tour plans for 2019 and an expansion into Inverness with daily tours being offered to the Isle of Skye, and planned tours to Loch Ness, John O'Groats and Orkney. Shortly after our interview, Covid-19 descended with devastating results.
I wondered how the outbreak and subsequent travel restrictions had affected the company's plans. Steve explained, in short, that their plans had been in tatters very quickly. "It was an incredibly stressful and worrying time," he said. "Our team were obviously very concerned about job security with the added worry about the health of their families and friends. From the business perspective, like many others in the industry, at the point of the Covid-19 impact our order book was very healthy for the season ahead with strong advanced sales.
"By March 2020, we were haemorrhaging cash and issuing refunds constantly for advanced sales with cash reserves being hit hard. We were also committed to orders for taking in new fleet vehicles, due for delivery that April. This was a serious concern. The old adage 'when you are in a hole, stop digging' was very much on my mind. I doubt there will have been many people running businesses who had ever encountered the type of issues that needed to be dealt with over that period."
Despite the grim outlook, Steve pointed out: "Ultimately, whilst we are battle scarred, we are still standing which is all that matters now. I take great pride in the team and their creative thinking that helped achieve this outcome and maintain security for all."
What next for Timberbush?
Post-Covid, the coach and bus industry had to quickly come to terms with new travelling habits and requirements. For a while staycation holidays became extremely popular, and still remain so. Gradually, as confidence in using coaches and buses returned, so did the demand for short and longer types of tours. Not only from residents of the UK but also from returning tourists from abroad looking to explore the beauty of the Scottish lowlands, highlands and islands.
I asked Steve how bookings and demand had moved on in the last couple of years. "Our principal focus coming out of Covid was to re-establish cash resilience and shed debt. There were still many travel restrictions which were undermining the profitability of operations, so we were initially concentrating on what we knew worked to help get back on our feet. 2022/23 has not been plain sailing by any stretch with operating costs through the roof and cost of cash more expensive. However, we have seen positive demand which has helped deliver a much needed strong season."
Steve went on to explain: "This season we introduced some additions to our Inverness departures including a two day Skye tour and a Fort George day tour. Both of these are proving to be popular. Next year's schedule is still being developed but 2024 does look like it's going to be an exciting year."
The anniversary year
So, I asked, were there any particular plans to mark the company's 25th anniversary? "Of course, it's a big year!" said Steve. "You may have noticed a change to our branding, incorporating a '25 Year' logo which now appears on our fleet and website.
"Would you believe that Timberbush owners Gary and June Voy coincidentally also celebrate their 25th wedding anniversary this year? 1998 was clearly a very busy year for them. For the last few months, we have been running a series of '25'-related initiatives and will continue these throughout the year. A few of these examples include customer competitions with give-aways as well as all of our team being given a bespoke branded bottle of champagne with a few treats, including vouchers and charity donations on their behalf to celebrate the actual day. There will be some further surprises still to come."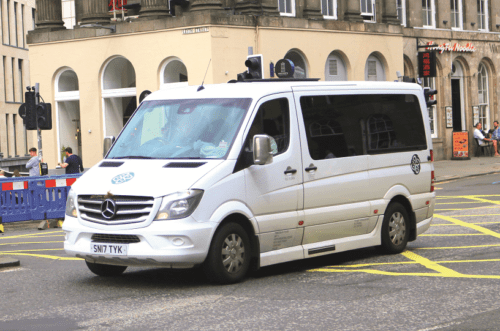 Future orders
Timberbush Tours prides itself in setting standards for executive travel and is in the process of replacing and updating parts of the fleet. I wondered what Steve considered to be the most important factor for future vehicle orders and if there was a particular manufacturer favoured? Steve pointed out: "Between 2023 and orders now placed for 2024 deliveries, we are investing over £4m in vehicle replacement. Covid-19 paused our normal fleet replacement cycle. Since then, affordability for when to resume that has been a major consideration. That said, our ambition remains the same, to operate a fleet that is as environmentally efficient as possible, reliable and offers the best comfort and safety to our passengers as well as meeting our operational needs.
"Looking ahead, we have been in discussion with various organisations about what the future for electric coaches looks like. Unfortunately, whilst things are progressing, we are not at that stage yet or at least for the recent orders placed. Perhaps, over the next couple of years we will start to see more viable vehicle options coming to market and suitable charging infrastructure being developed on the routes that we travel."
Steve referred to another important development: "In 2019 we invested in our own maintenance facility. This has significantly improved our resilience, is more cost effective and more environmentally friendly with fewer empty miles travelled to maintenance providers. Indeed, we now also carry out fleet maintenance and inspections for other tour coach and truck operators."
I wondered what specifications and standards might be expected for future orders? Steve said: "Orders for 2024 include Mercedes Sprinter Unvi 16 seaters, MAN Midi Explorers and MAN Neoplan Tourliners. These have all proven to be strong performers and have a consistent fleet make up which helps ensure resilience from a parts holding and maintenance perspective. All of these vehicle suppliers have continued to evolve and improve comfort and safety."
The company now operates five 53-seat coaches and one 47-seater alongside 26 midi- and mini-sized vehicles. I mentioned that there are now a large number of full size coaches, minibuses and minicoaches on the market but there can be a long wait from initial orders until deliveries. 'Was this a factor in your decision making on whom Timberbush placed orders with?' I asked. Steve agreed: "The lead time for vehicles has been a headache, especially for the mid-sized coaches. We would most certainly have replaced some for the 2023 season if we had been able to secure the chassis. Whilst that issue is starting to ease, the supply/demand aspect and increased production costs across the supply chain has significantly pushed up vehicle supply costs pretty much across the board."
Quality service development
Turning to the important issue of staff, Steve reiterated that having the best trained driver/guides available providing personal, informative, and interesting commentaries is very important to Timberbush. I asked if passenger feedback continued to be positive about their tour experiences. "Our ambition in that regard has not changed," explained Steve, "despite the tough times we operate in with staff shortages across the industry. Our customers are looking for a great experience and therefore maintaining quality service delivery will always be a key focus for the team."
Despite the difficult last few years, I wondered what personally made Steve feel confident that Timberbush would continue to flourish as it reached its 25 years milestone? He concluded: "Whilst I might not be leading the charge for Timberbush in 25 years' time, knowing the talent and drive within our team, I have no doubt that the business will continue to innovate with fresh ideas and evolve our offerings."