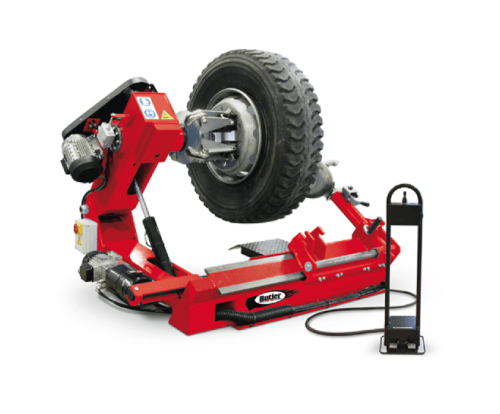 Equipment specialist Totalkare has expanded its range of tyre changers to suit a growing range of workshop needs
Workshop equipment specialist Totalkare says it is delighted to bring to market a new expanded range of tyre changers for both heavy duty and light commercial vehicles, a move it says will help the business to maintain an industry leading position providing everything that a commercial vehicle workshop might need for changing, repairing and inspecting tyres across the full breadth of commercial vehicles on the road.
"Bringing tyre changing in house can benefit workshops of all sizes, allowing both financial and time savings without the reliance on outsourcing," the company says. "As workshops see the costs of maintenance and repair for dated machinery continue to rise, investment in the latest and safest equipment ensures they are able to provide continuous service. This increased business efficiency is key to ensure preparation for any job that might roll through the workshop doors, and Totalkare is continuing to monitor the marketplace and expand their offering to best support the hard workers in this core industry."
Totalkare's range includes four-roller systems which it says are capable of dismounting and mounting a tyre in 30 seconds, as well as super duty tyre changers where the operating dimensions of the clamping unit and head-tool carriage allows operation on a wide range of wheels.
The product range includes the NAV101, a commercial four-roller tyre changer capable of dismounting and mounting a tyre in 30 seconds; NAV26HW, a mobile tyre changer designed for workshop or roadside use; light commercial tyre changer HP641 and heavy duty HP643, also for light commercials; and NAV11, a heavy duty tyre changer designed for large commercial vehicles.