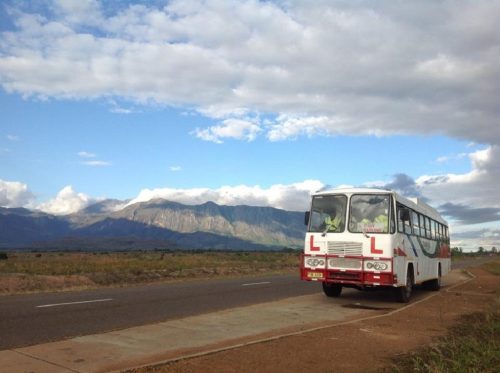 International development organisation Transaid has expressed its gratitude to the 46 companies that supported its Christmas appeal 2017. In total, the organisation raised £26,442, surpassing its £25,000 target.
Supporters chose from three packages available – gold, silver and bronze – with contributors receiving either a personalised Transaid e-card, its company logo featured in a double page Christmas advertisement – as published on a pro bono basis in CBW, Forwarder, Motor Transport and SHD Logistics magazines – or both, depending on the chosen package.
Florence Bearman, Head of Fundraising at Transaid, said: "When it comes to the Christmas appeal, we are always so grateful for the support that we receive. The donations have set 2018 off on a fantastic note."
The money raised from the Christmas appeal will support Transaid's life-saving work to create and promote driver training initiatives which improve driving standards, ensure safer vehicles and reduce the number of deaths on the road, which is the third biggest killer in sub-Saharan Africa following HIV/AIDS and malaria.
Some of the 46 companies supporting the Christmas appeal included Air1, Backhouse Jones Solicitors, Bandvulc Tyre, Chartered Institute of Logistics and Transport (CILT), Clipper Group, CBW, Delamode Group, Freight Transport Association (FTA), Go-Ahead Group, Iveco, Lytx Europe, Michelin, Scania (Great Britain) and Volvo Group UK.