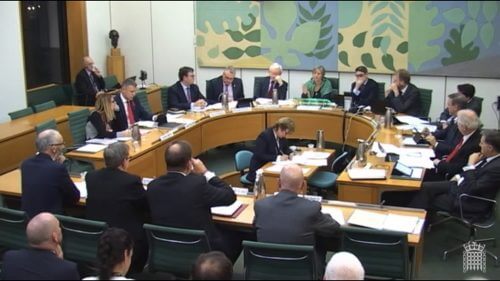 In the second meeting in front of the transport committee, local authorities back the transport sector and questions are raised about why the situation was allowed to develop. James Day reports
The Transport Committee has held a second meeting on the subject of Community Transport (CT), which focused on evidence from Local Authorities (LAs), regulators and the Department for Transport (DfT).
Opening sessions
The first of two sessions had a panel consisting of Peter Shelley, Head of Passenger Transport at Hampshire County Council; Dominic Davidson, Senior Transport Coordinator at Staffordshire County Council; Sue Davey from the Association of Transport Coordinating Officers (ATCO); and Leon Daniels, Managing Director for Surface Transport at Transport for London (TfL).
What is non-commercial
The first question raised was asked to Sue Davey, and followed a note released by the DfT clarifying what it felt could constitute non-commercial CT permit services. Sue was asked if the definition set out was broader than what was outlined in the original DfT letter in July.
Sue said: "There still are some areas requiring clarification, and concerns about the focus on smaller CT operators. There's still some ambiguity around services which charge fares which are substantially less than the cost of providing the service.
"There are concerns some operators may not be able to make the transition. Many larger CT organisations still use volunteer drivers, who may not be willing to undertake the level of training required.
"There are concerns about the timescales required for this transition. The majority of LAs are not issuing contracts currently, pending the consultation. There is a fear of potential legal challenge. This is causing quite some concern in the sector."
Commercial sector not the same
Leon Daniels commented on the dial-a-ride services of London.
He said: "We use CT for 20% of our dial-a-ride division, which has developed on the back of DfT, Government and even EU guidance. CT has taken up slack and now performs a valuable role across the country and for us in London.
"If the CT sector was not able to operate in London, there would be some serious consequences. Inevitably, we would have less volume of service because it would cost us more to do and the quality would deteriorate.[…]
By subscribing you will benefit from:
Operator & Supplier Profiles
Face-to-Face Interviews
Lastest News
Test Drives and Reviews
Legal Updates
Route Focus
Industry Insider Opinions
Passenger Perspective
Vehicle Launches
and much more!