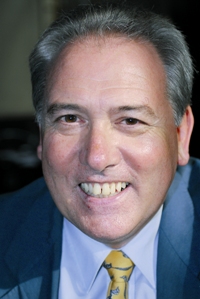 CTC disappointed as coach and group travel gets single mention in 49-page strategy
Chris Wales, chief executive of the Coach Tourism Council (CTC) has bemoaned government neglect of coach travel in its Tourism Strategy document.
Coaches and group travel warranted only a single mention in the 49-page document. Wales – a founder board member of the CTC, called this "a gross neglect of the value of coaches to the tourism industry in this country."
The coach industry's single mention in the document is as follows: "This means British domestic tourism has seen declining levels of package tour holiday activity, apart from smallscale specialist tour operators in sectors such as heritage or walking holidays, or a few coaching firms such as Shearings.
"Apart from all the leading industry suppliers, CTC membership is made up of around 150 national, regional and local coach tour operators – this hardly a 'few' coaching firms and certainly not 'small scale'."
He said since all these operators are publishing at least one holiday and day excursion brochure on an annual basis, and invest huge sums of money advertising in national and local newspapers, it is very much a lucrative industry.
"Naturally the CTC is puzzled when, in spite of this, the tourism strategy document calls on the private sector to take more of a lead in promoting domestic tourism.
This ignores the huge investment already made by coach tour operators in promoting domestic tourism. "Coaches help feed a huge domestic tourism industry – where would castles, stately homes and tourist attractions be without coaches bringing passengers through their gates? The same goes for hotels – when business bookers depart, coach groups fill up the accommodation.
"In the booming West End of London, coach groups account for 15% of the 13 million plus who go to see top London shows, so imagine the value of the coach passenger spend in West End pubs, restaurants, shops and hotels?"
Wales accepted the CTC is not a lobbying organisation but explained the CTC "likes to keep its finger on the pulse of government tourism thinking and how it impacts on the interests of members."