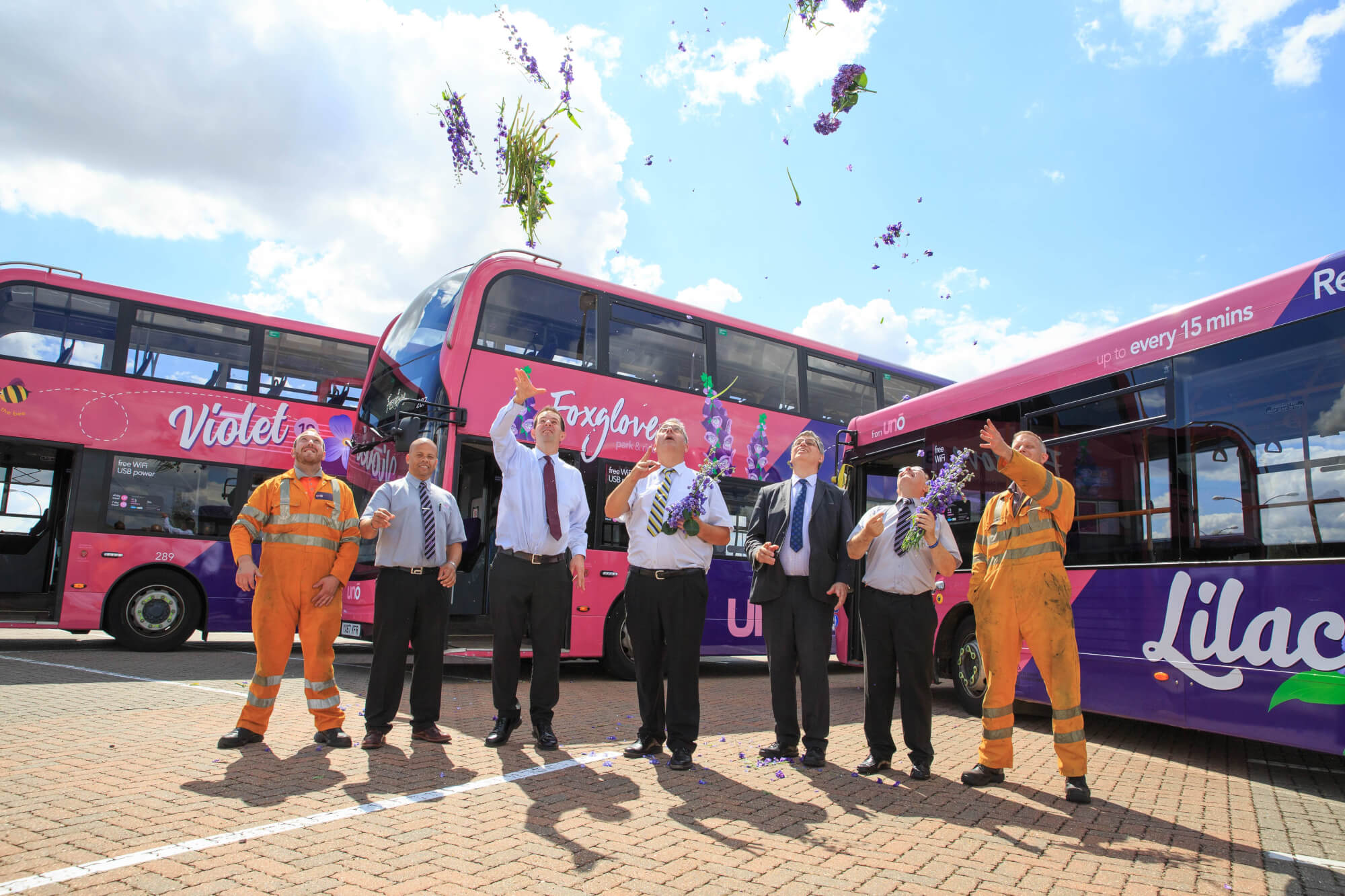 Uno Bus has announced the arrival of two new bus route brands to its lineup of Northampton services: Foxglove and Lilac.
The new brands will be officially launched on Sunday as part of the company's 'network makeover', and will be joining Violet and Bruno the Bee on Uno Northampton's revised town services.
Foxglove (route 18) will serve the Waterside Campus, town centre, station and Sixfields Park & Ride, while Lilac (route 21) will serve Rectory Farm, Weston Favell and the town centre.
The Foxglove route will utilise four Alexander Dennis Limited (ADL) Enviro400s and Lilac will use four ADL Enviro200 single-deckers – making the average fleet age at Northampton just three-and-a-half years.
The revised timetables are being introduced as the University of Northampton transfers to its new Waterside Campus on the other side of the town.
Uno's staff have been boarding services with leaflet to promote the company's revised offering, as well as setting up a stand at the bus station to help talk through changes with customers.
Jim Thorpe, Uno's Managing Director, said: "It's really great that we've been able to give our services this boost and introduce the new Lilac and Foxglove brands. They're so bright and colourful they certainly add a big splash of colour to the community.
"We invested £1.5m in the brand new double-deck Violet buses last year and they've proved very popular with customers.
"This is such an exciting time for the company; we're introducing a real-time app over the coming months, and customers can now pay using contactless on all our Northampton services, something our passengers are finding really convenient."
Information on the new timetables can be found online at unobus.info.