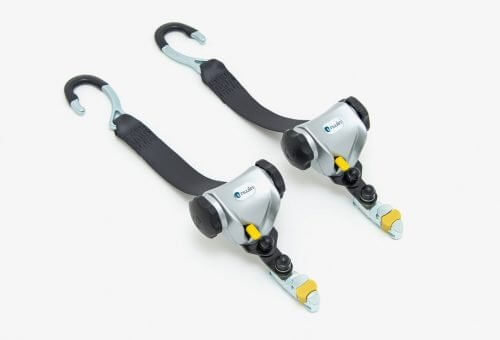 Unwin, an Autoadapt company, has updated its range of wheelchair tie-downs and occupant restraints.
The 2017 update follows two years of research, design, engineering development and testing. The company's entire range of retractors and webbing products have been given a fresh new look and design, making improvements without increasing weight or space.
Key developments include:
 Dual handed operation for tightening retractors, with only 3mm increase to the overall width;
 Optimal webbing lengths for both wheelchair tie-downs and occupant restraints;
 Combined stalk and retractor on all floor anchors fitting rear tie-downs, to maximise floor space in WAV vehicles;
 Two stalk lengths available to suit both M1 & M2 markets;
 New design with updated webbing colours to blend in with the interior of any modern vehicle;
 Improved electric retractors with contemporary design and LED lighting as standard; and
 Part numbering for ease of ordering.
Martin Taylor, Unwin Product Market Manager, said: "We have brought a fresh new look to our range, with a lot of added features that will make life a lot easier for the user.
"Unwin created the world's first device to secure wheelchairs in vehicles and this refresh brings 60 years of expertise to bear in creating a range of products that satisfies the needs of both our UK and European customers.
"Our updated range has been two years in development from the design concepts to engineering and rigorous testing in our own dynamic crash-test lab. All products are tested to ISO 10542 to 100kg, which is 15% more than the standard requires.
"We have created products with a new look that are not like anything else on the market."