VDL Bus & Coach has delivered seven Citea LLE-120s to the Croatian public transport company Polet d.o.o. in Vinkovci in the far east of Croatia. Delivery took place via VDL importer Presečki Grupa d.o.o.. These are the very first new VDL Citeas to be delivered to the country, and will be deployed on various city lines in Vinkovci.
"Unfortunately, the number of public transport passengers is decreasing in Vinkovci. With the arrival of these new buses, which offer a lot of comfort and safety, we can change the habits of local residents," said Mijat Kurtušić, director of Polet. "The VDL Citeas will improve the quality of public transport. With this project, Polet also wants to facilitate the transport of people with disabilities, people in wheelchairs and the elderly. In addition, all of the buses are equipped with a Euro VI engine, which demonstrates the high priority we give to the environment."
Adapted to customer requirements, the vehicles have a seat layout of 38+3+1 and an extra-wide seat at the front. In addition to optimal accessibility, the weather conditions in Croatia have also been taken into account. The buses are double-glazed and equipped with a large Thermo King DS-805 air conditioning system.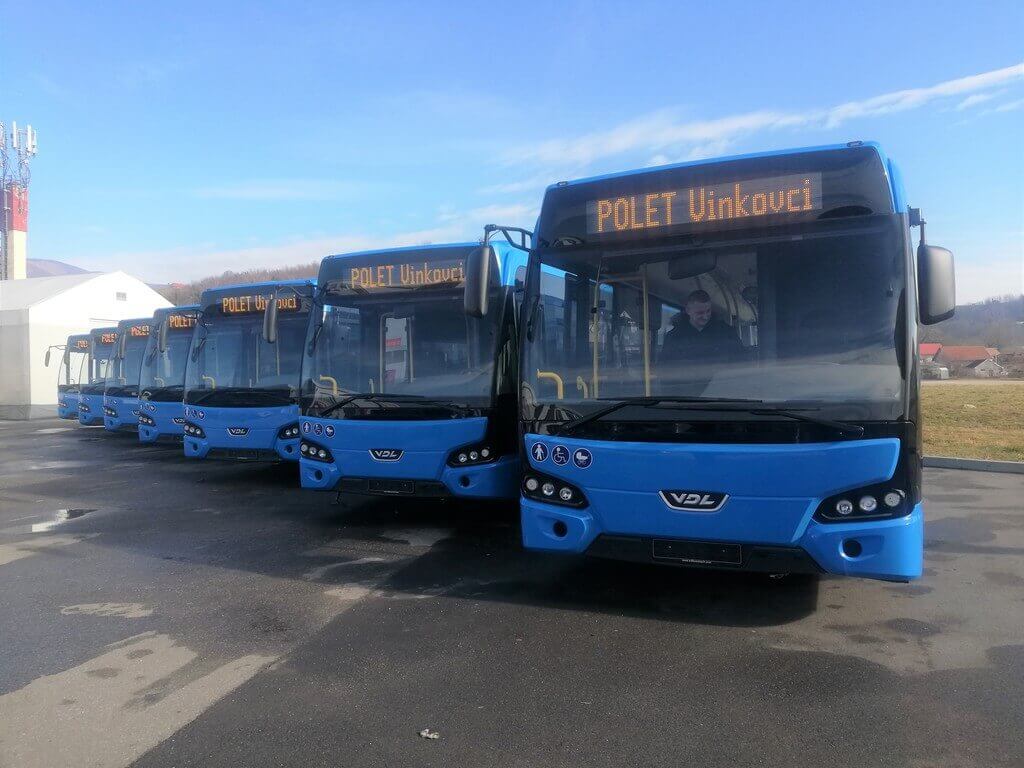 Polet d.o.o. was founded in 1964 and initially operated five buses. It has grown into a major carrier in VukovarSrijem, Croatia's most easterly province. The city of Vinkovci is the majority owner of Polet with a 62.22% share, and about 50% of Polet's bus fleet consists of VDL vehicles.