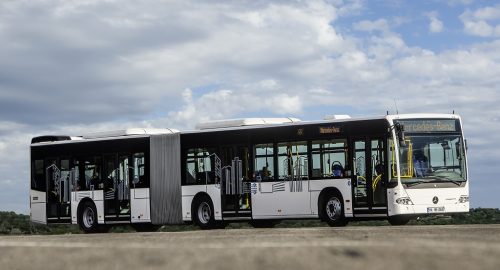 POLAND Warsaw's public transport company, MZA (Miejskie Zakłady Autobusowe) has ordered another 80 Conectos, underlining its confidence in Mercedes-Benz city buses. More than 60 of the vehicles were supplied to the Polish capital in 2012.
The new vehicles will be handed over to the customer before the end of the year. Of those, 45 are articulated buses offering seating for up to 145 passengers.
This is the third major order taken by Daimler Buses in recent months. At the beginning of June, Mercedes-Benz do Brasil sold 200 vehicles to the Brazilian harbour city of Recife. In mid-May an order was placed by the Saudi Public Transport Company (SAPTCO) for 600 city buses.
This represented the largest single order for Mercedes-Benz Citaro buses in the history of Daimler Buses.