At this week's West Yorkshire Combined Authority (WYCA) Transport Committee meeting – held on Friday 15 March – members will be asked to approve wider engagement on a newly-unveiled Bus Information Strategy.
According to usage data, most people today use the internet to find up-to-date bus times.
Each month, over 650,000 timetables are downloaded, and real-time information is accessed more than 4.6m times.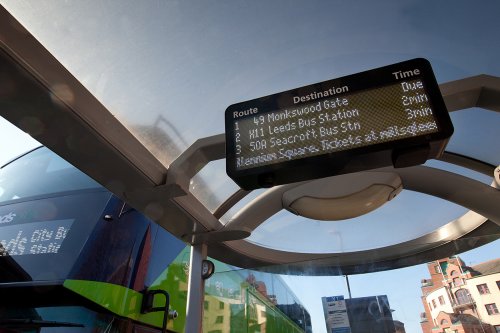 West Yorkshire new strategy aims to reflect these statistics by putting 'digital first' – ensuring online information is always live, customer-driven, network-wide and inclusive.
Importantly, it must also be cost-effective for local council tax-payers.
The draft proposals include phasing out large-scale production of printed information, including pocket timetables, which the report says often go unused.
However, printed information will still be available on demand.