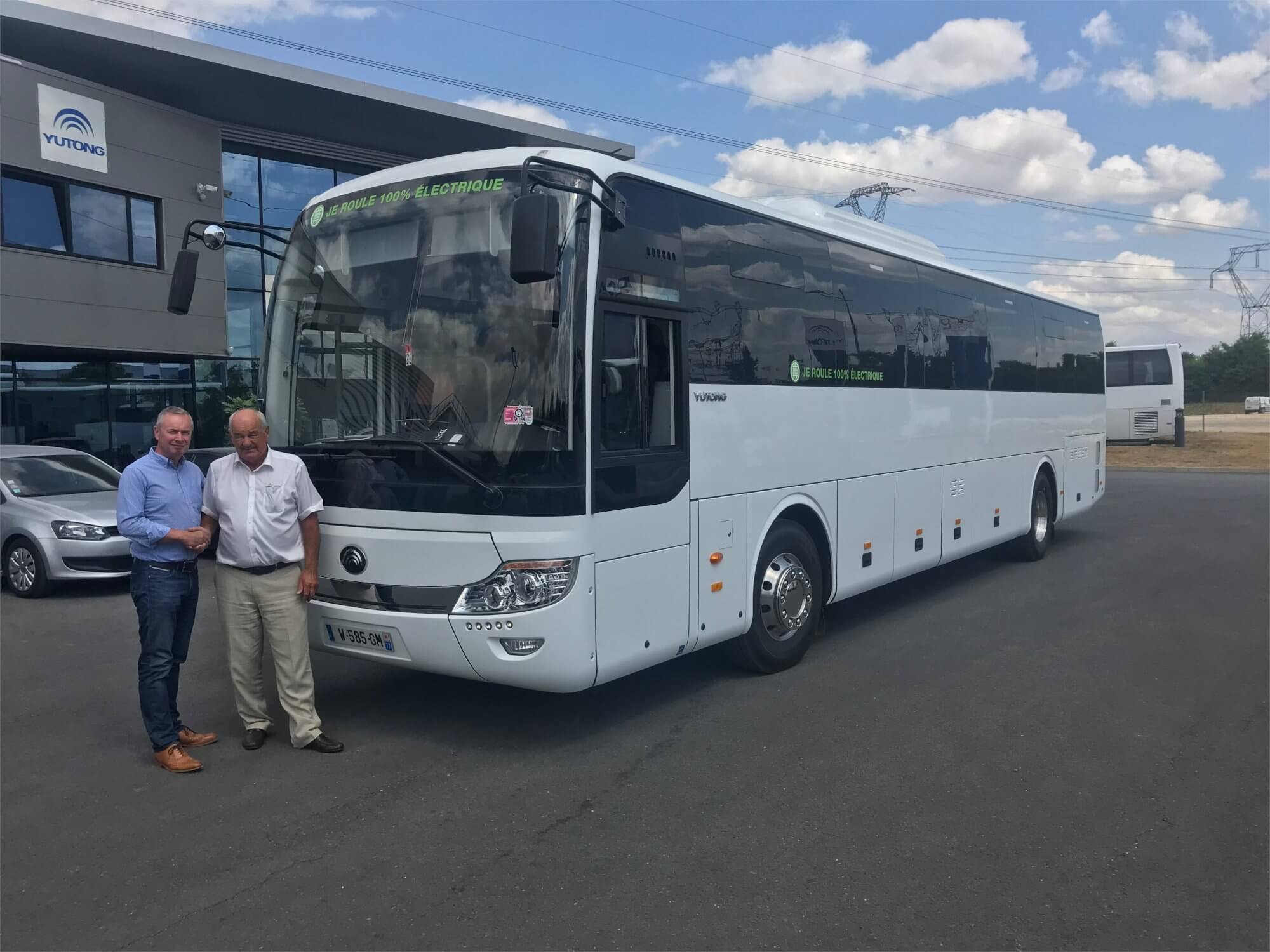 Pelican Bus & Coach has announced the addition of a full-electric coach to the UK's Yutong range – and the first two vehicles have been ordered by Westway Coach Services Ltd of London.
Provisionally called the TCe12, the new model will be available in the UK in Q2, 2019, although examples of the model are already in service in Paris; Flixbus and Keolis have operated over 50 of the electric coaches for over a year.
The engineering design work to produce the coach in right-hand-drive is already underway, with the first vehicles due to receive an extension to existing type approval later in 2018.
The electric motor and control system used in the coach is shared with the E10 and E12 buses, as well as over 60,000 Yutong electric buses currently in service around the world.
The TCe12 will carry 48 passengers and comes with front and centre passenger doors. The centre door and floor section is designed to allow the fitment of a slot-in wheelchair lift if required.
Its battery has a 258kWh capacity, and can be charged with either a 60, 90 or 120 kWh DC charger – making a full charge possible in under two hours.
Richard Crump, Managing Director of Pelican Bus and Coach, said: "The coaches operating in Paris are averaging better than 1km per kWh of charge used on a duty cycle that is very similar to operation in the Greater London area.
"This will allow operators a range of about 200 miles on a full charge, depending of course on how the heating and cooling systems are used. For electric vehicles, it's always a very delicate balance between range (battery capacity), cost and weight and in the UK we are limited by the 11,500kg rear axle legal weight whereas the same vehicle has a 13,000kg rear axle rating in France.
"The push for clean air in cities means that, for city centre work, only a zero emission vehicle is completely future proof."
David West, Westway's Managing Director, added: "We are delighted to be the first operator to choose the Yutong full electric coach. Other Chinese manufacturers have recently announced an intention to supply electric coaches in the UK but in all cases the manufacturers and their ability to support their products are as yet unknown.
"The advantage of this 'new' vehicle is that it is not really a new vehicle. I have seen the Yutong in operation in Paris and look forward to being the first electric coach operator in London. We already operate three Yutong coaches and are very confident in the excellent aftersales support from Pelican."
For more information on Westway, visit https://www.westwaycoaches.co.uk/