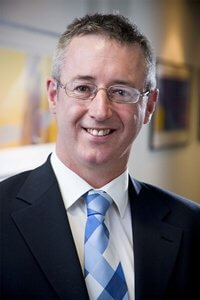 Wrightbus has announced changes to its senior management team structure.
Damian McGarry, who most recently has led Wrightbus International, will take over the helm of the Customcare after-sales division. Ian Downie will consequently relinquish responsibility for Customcare, and his role will change to focus on sales and marketing for Wrightbus in the United Kingdom and Europe.
Mark Nodder OBE, Chairman and CEO for Wrights Group, said: "With the increase in the vehicle population of both our bodied and complete buses, we felt the time was right to further focus on our Customcare operations.
"The appointment of Damian to lead this division will give Ian Downie the time and space to expand our market share in the UK and Europe.
"Ian has made a significant contribution to both our sales and the Customcare divisions since he joined us two years ago, but now, with our business continually expanding and evolving, we require an even more dedicated focus for these areas and he will undoubtedly relish the opportunity to spearhead a period of strong sales growth for us.
"In addition, Damian brings extensive experience of all aspects of the Wrightbus business both at home and internationally to his new role with Customcare, which will enable him drive the business forward in ways which bring real value to our customers."
Ian Downie said: "I've thoroughly enjoyed my first two years at Wrightbus and am looking forward to the challenge of further developing the sales side for the company both here and in Europe."
Damian McGarry added: "I am also looking forward to picking up the mantle at Customcare, which underpins the Wrightbus promise of quality and service.  My aim is to take Customcare to the next level, where we surpass the expectations of our customers."