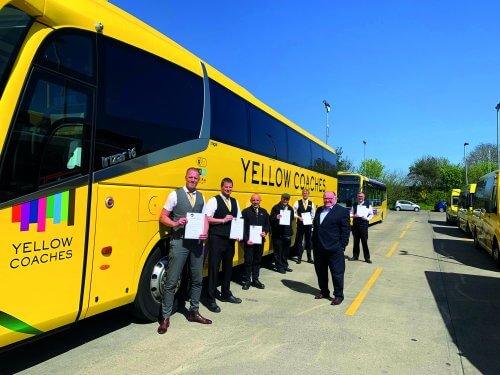 Yellow Buses and Yellow Coaches have teamed up with Bournemouth-based Simon Scarborough Associates to deliver a bespoke package of customer service training to drivers operating its summer leisure network.
Managing Director, David Squire, said: "We are delighted to be working with Simon to deliver a unique and bespoke customer service training package to our front-line staff. Simon's expertise in the hospitality industry offers a completely different take to our traditional bus industry approach and we look forward to rolling this out across our wider teams."
Simon believes every company needs to embrace a 'natural ethos throughout their business' leading by example from the top, recruiting and selecting correctly, for example only employing naturally happy smiling team members and supporting and developing the team every step of the way – creating an exceptional customer experience and financial success.
Simon only works with companies that want to adopt this ethos, hence why he is excited to be delivering a whole series of training for Yellow Buses and Yellow Coaches.
He said: "David Squire and his team are very forward thinking and care passionately about their staff and giving their passengers an amazing experience on all their service. I'm delighted to be working with them."