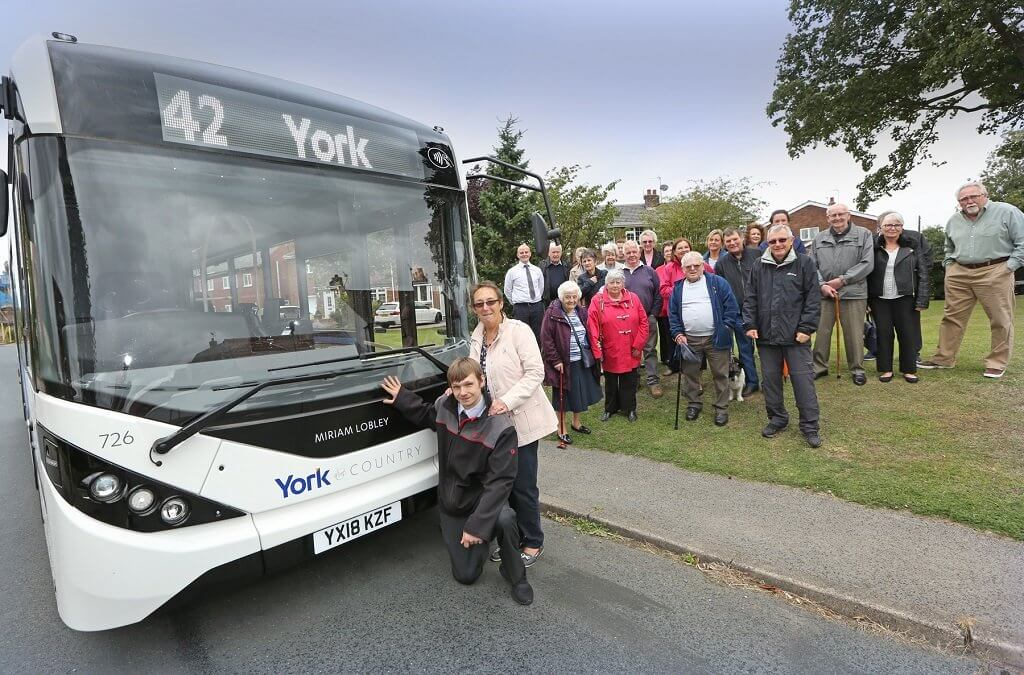 A 'familiar and friendly face' on York & Country's number 42 bus service, Miriam Lobley, has been honoured by the operator – which has decided to name one of its new ADL Enviro200s after her.
Miriam was a regular on the popular 42 service, which connects villages including Drax, Camblesforth, Barlow, Wistow, Cawood, Kelfield and Stillingfleet with both Selby and York.
After taking delivery of two Enviro200s – built in nearby Scarborough – the firm decided to pay tribute to loyal passenger Miriam with the support of her family.
Miriam's friends joined family members to welcome the newly-named bus for the first time in her home village of Barlow, near Selby, and all agreed she would have loved to travel on the all-new 42.
Miriam's niece, Pat Crane, said: "It's a fantastic tribute for the bus company to do this. The bus gave her independence.
"She caught the bus almost every day; she loved the drivers on the route, and she would have been really happy with the new buses."
Regular 42 bus driver Dean Pearcy also remembers Miriam with affection: "Miriam was a lovely lady, full of life. She always brightened up my day, and she would have been so thrilled with the introduction of the new buses on the route."
The new pair of Enviro200s come fitted with dark blue upholstery, fluorescent lighting and a contactless ticket machine.