Stagecoach in Oxfordshire's Banbury depot is to celebrate 100 years of Midland Red operation in the town on the 13 October this year.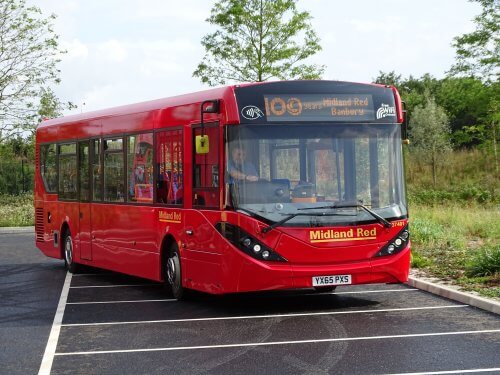 The event will be held at Cornhill in Banbury town centre between 1100 and 1600hrs where it is expected that there will be a gathering of vehicles related to the depot and company on display, both modern and preserved. More details are to be released soon at stagecoachbus.com.
Alexander Dennis Enviro200 MMC 37401, pictured by Richard Sharman has been painted into original Midland Red livery in preparation for the celebrations.
The vehicle made its in-service debut in its new guise on Wednesday 14 August on service B4, it also performed a rare working to Oxford on service X4 on Friday 16 August.
It can normally be found on service 500 from Banbury to Brackley.