On Friday 22 March the West Midlands Combined Authority (WMCA) board approved £16m in funding for a regional control centre and £12m for road and traffic signal improvement projects focused on congestion hotspots.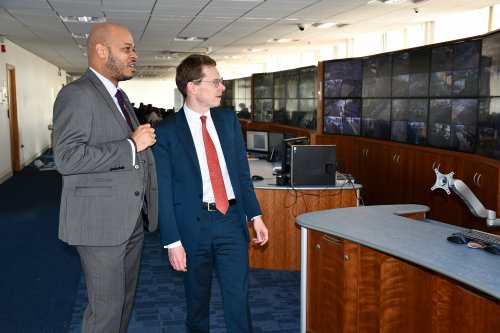 A Regional Transport Coordination Centre (RTTC) will be the first phase of the package to be set up by the end of this year. This will enable transport bosses to have an 'at a glance' view of the entire transport system, which in turn will aid them with identifying and solving congestion problems.
With the data collected by the centre, improvements to the road network will be implemented through identifying where congestion hotspots are, which will also help the city control congestion throughout big events such as the Commonwealth Games in 2022.
The congestion package also includes upgraded traffic lights and CCTV connected to the RTCC, new technology for traffic signals, which will enable real-time data alerts as congestion builds up, improved roads junctions and road safety, updated customer communication channels, and better utilisation of technology to understand the transport network performance to enable better response when problems arise.
Mayor of the West Midlands Andy Street said: "This investment means anyone who visits, works or lives in the West Midlands should benefit from more accurate travel information, better alternative options during disruption, more reliable journey times and ultimately, less time sitting in traffic."
You can read more Bus News here: cbwmagazine.com/category/news/buses