Nottingham Community Transport, which trades as CT4N, and Midland Transport Training have joined forces to launch the UK's first electric bus-specific training course.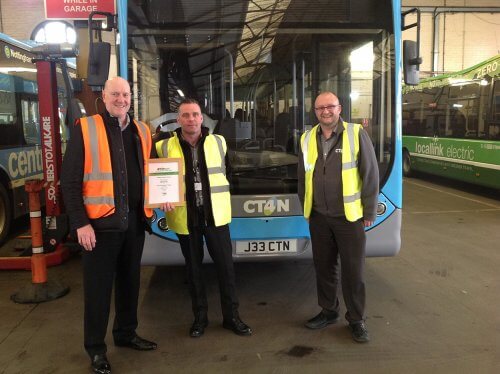 Designed to inform operators on all aspects of the vehicles' use, the bespoke CPC module will be available from 1 April and will cover:
How to regenerate batteries successfully to perpetuate longer battery life;
Overcoming range anxiety;
Hazard perception;
Fast and slow charging of batteries;
Environmental issues and benefits;
Carrying out daily checks;
Charging safety rules; and
The future of electric buses.
Tony Oldham, Operations Director at CT4N, said: "This course will not only fully address our current training needs on the ground and our Drivers' CPC requirements, but it will be a motivating and game-changing educational resource for drivers everywhere."
Chris Wouldhave, HR Manager at CT4N, added: "We have used Midland Transport Training previously for all our bespoke Drivers' CPC training courses and have been delighted with the feedback from the drivers.
"We are fully confident and very excited that this course will also deliver the same results for drivers and operators across the whole of the UK."
You can read more Bus News here: cbwmagazine.com/category/news/buses