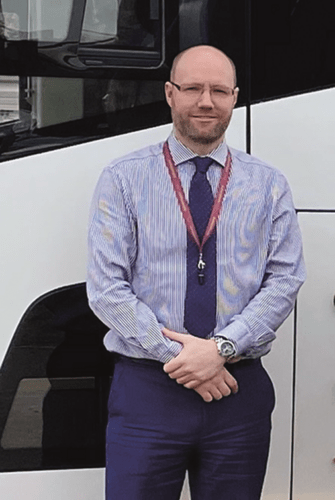 Adventure Travel has shared its response to proposals announced by Cardiff Council to introduce congestion charges as a means to tackle traffic levels in the Welsh capital. Managing Director Adam Keen said: "The implementation of a congestion charging zone in Cardiff city centre will likely be welcome news for those who already rely on public transport to get them into the city and who are frequently delayed by heavy traffic queues predominantly caused by private car use. However, ensuring there is a reliable public bus service for people to use as an alternative to the car needs to be a priority before any such charges are implemented.
"The BES (Bus Emergency Subsidy) funding scheme, which has been in place since the height of the pandemic to ensure that bus services could continue to operate whilst suffering from heavily reduced passenger numbers and much reduced revenue, comes to an end in just three months on 21 July. At that point, several bus services in Cardiff, and beyond, will be reduced in frequency in an attempt to balance the costs generated by running these bus routes and the revenue being generated by the lower passenger numbers using them. Indeed, some services have already been removed – the Adventure Travel 'C8' bus route for example – as a result of low usage and the ever-increasing costs of running buses.
"If a congestion charging scheme is to work, there must be a viable alternative method of transport for people travelling through the city centre. Sadly, there looks likely to be a significant reduction in the number of bus services and frequency of journeys being operated in Cardiff which will do little to persuade people to leave their cars at home.
"Longer term, the Welsh Government has aspirations to franchise local bus services which would see operators recompensed with a fixed subsidy, irrespective of how many passengers they carry, and therefore allow for increased services. However, the period between the 21 July this year and any possible bus franchising schemes looks rather bleak for public bus services across Wales as many operators cut their costs with business protection in mind.
"I would therefore urge local and regional politicians to carefully consider the effect of removing subsidy from public bus services at a time when also trying to persuade the public to leave their cars at home and travel by greener, more sustainable methods. Bus travel is part of the solution to traffic congestion, but it needs onward financial support in the absence of pre-Covid passenger numbers if it is to meet the needs of the congestion charging scheme."