Alfa Travel recently announced that it has almost halved its rate of highway collisions, since installing the Lytx DriveCam Event Recorder in all 48 of its coaches 16 months ago.
Since Alfa Travel implemented the programme in February 2018, it has seen a sharp reduction in instances of distracted driving, late responses, failure to wear seatbelts and failure to maintain the appropriate following distance.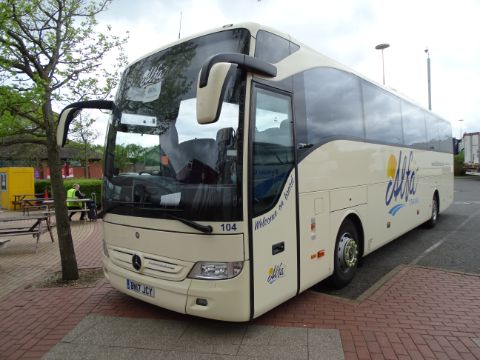 Results have shown:
Highway collisions are down from 0.99 per 100,000 km in 2017 to 0.53 in 2019 (Feb-Jun);
Late response incidents are down 58%;
Insufficient braking distance incidents are down 64%;
Drivers distracted by mobiles are down 71%; and
Failure to wear seatbelts is down 84%.
In addition to this Alfa has also seen a 75% reduction in driver turnover between February and June 2019, compared to the same period in the 2018.
"It is extremely difficult to brief our drivers face to face because they're on tour all the time and don't return to a depot," said Alfa Travel's Operations Director, Paul Bull. "We needed a solution that would work for us remotely, and this does," "If your priority, like mine, is safety, especially preventing serious collisions, this is the right thing to do," Bull said.
"Our industry is – by and large – safe, but it only takes one collision for the consequences to be very serious. So, if you understand that it's about keeping your drivers and their passengers safe, doing this is important."
Read more news here: cbwmagazine.com/category/news