Shrewsbury-based technology firm FleetGo – which specialises in high-end telematics systems – has announced the arrival of a new product to its range, which promises to be an 'all-in-one solution for tachograph compliance.'
Named Tacho Complete, the new tool automatically downloads tachograph data from vehicles and driver cards, and performs automatic checks on completeness and for possible infringements.
The software is designed to retrieve tachograph data and store it in 'one secured cloud location,' enabling transport managers to have a clear view of their fleet and the status of drivers – ensuring they're able to meet the Working Time Directive's regulations.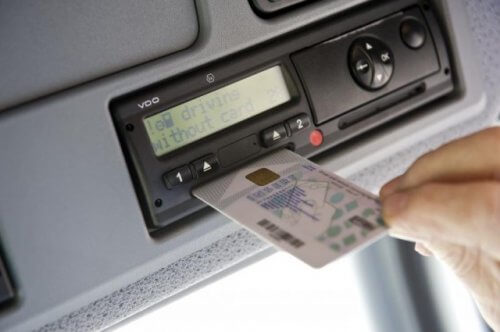 Tacho Complete works with all major tachograph brands that support remote download, and is compatible with second-generation smart tachographs.
Ashly E. De la Rosa, Managing Director of FleetGO UK, commented: "With Tacho Complete we provide an all-in-one solution for tachograph compliance.
"We've seen that a lot of transport companies are still using different solutions for retrieving tachograph data on one side and analysing the data on the other.
"With Tacho Complete we've put it all in one package. And users can easily add enhanced features like GPS tracking, fuel monitoring and trailer tracking.
"Our built-in analysis shows all the necessary data in one overview. If they miss anything or if there are any possible infringements, managers will be informed.
"And the best part is, we offer a truly all-in-one package. This means that for a fixed monthly fee, everything is included: download hardware, EU-data coverage and a lifetime warranty. Without a long-term contract."
Read more news here: cbwmagazine.com/category/news