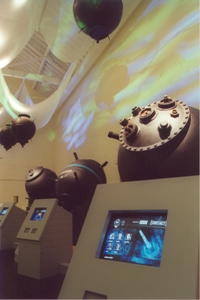 Explosion! Museum of Naval Firepower is an award-winning attraction based in 18th century buildings at the Royal Navy's former armaments depot of Priddy's Hard in Gosport, Hampshire. It traces the development of naval armaments from gunpowder to the Exocet missile.
There are rooms dedicated to modern explosives, mines, big guns, torpedoes and much more. The museum also houses a café, shop and educational centre.
Group rates are £8 adults, £5.60 seniors and £4 children and disabled, while group leaders receive free entry.
The museum is open daily between April and October and on weekends between November and March. There is coach parking on site.
Visits can be combined with the nearby Royal Navy Submarine Museum with discounted joint entry of £12 adults £9 children.
For more information visit www.explosion.org.uk