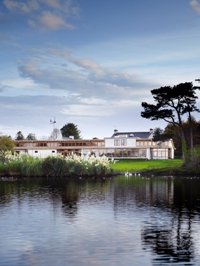 Castle Espie is a wetland reserve on the banks of Strangford Lough in Country Down, Northern Ireland. Despite the name, there is no castle, instead an area of international importance and great beauty.
What draws visitors to the site is the mix of estuary views, tidal lagoon, eel-grass mats, woodland walks, salt marshes and reed beds; Irelands largest collection of native and exotic water-birds; and the habitats for other wildlife.
There is a chance to go bird watching and feeding, stroll around the attractive woodland, discover the site's history in the visitor centre and explore the Graffan Gallery.
Groups can enjoy guided tours tailored to specific interests and discounts in the Loughshore Cafe. Group prices are £5.80 adults, £4.40 concession and £2.90 children.
Other group benefits include free coach parking, free familiarisation visits and free entry and drink for coach drivers.
Castle Espie is open every day except for December 24 and 25.
INFO:
Ring 028 9187 4146 or email [email protected] for more information. Follow them on Twitter @WWTcastleespie